Help Center
Mouse Dpi, Sensitivity Bugs And Solutions For V Rising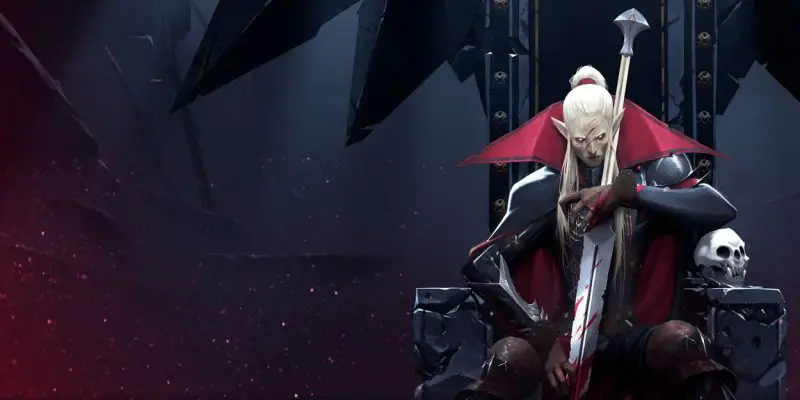 Every player's dream is to explore their favorite game with little to no disruptions, making precise movements, conquering bosses, and completing tasks. But this isn't always so, as settings can affect gaming performance. This article explores common settings to help optimize your mouse for gaming in V Rising and how to fix common mouse bugs.
What Is V Rising?
V RISING is an open-world vampire survival role-playing game released in May 2022. This game was developed and published by Stunlock Studios. This MMORPG (Massively Multiplayer Online Role-Playing Game) allows users to complete tasks with other players to take down bosses and share resources.
Playing as an awakened vampire, rebuild your empire while avoiding every vampire's kryptonite; the sun. Charm humans and turn them into loyal servants hunting for you and protecting you. Defeat characters and gain their powers, including the ability to shapeshift into a wolf, allowing you to move without attack from other characters.
The game rewards players who complete tasks in the quest journal with key features and mechanics that help with the player's success in the game. Combats in V Rising use magic powers, spells, and abilities with a weapon collection, including swords, axes, spears, maces, slashers, crossbows, and reapers.
How To Set Up A Mouse For V Rising?
Most players feel the journey to gaming with a mouse ends at the connection of the mouse to the system via a USB cable or a Bluetooth receiver. There are multiple settings for gaming with a mouse. Still, the most important settings are the DPI, mouse acceleration, and mouse sensitivity.
What is DPI?
DPI is a common abbreviation for Dots Per Inch that measures the distance transversed by the cursor with one inch of mouse movement in the physical space. This distance is called dots, but it is the pixels on your display.
So with a DPI value of 400, the mouse will cover 400 pixels in a straight line with one inch of movement, and with 3200 DPI, the mouse will cover 3200 pixels in one inch of movement. So the higher the DPI value, the farther and faster your mouse travels. This sets the mouse sensitivity outside the gaming interface but can affect gaming performance as this works hand-in-hand with the in-game sensitivity.
How To Change Mouse DPI
Suppose you use a branded or high-end gaming mouse. Then the company usually offers companion software with access to multiple settings, including DPI settings but other mice DPIs can be set from the computer settings. DPI settings on the computer aren't calibrated but can be measured with DPI analyzing sites.
To change the DPI, search for mouse settings in your search bar and click "Additional Mouse Options." Tap on the "Pointer Options" bar and adjust the pointer speed slider, which is the DPI, and to turn off mouse acceleration turn off mouse precision.
The software of V Rising enhances the mouse sensitivity. Hence, most players turn off mouse acceleration and prefer DPIs within the range of 600- 800 and very low mouse sensitivity.
What is Sensitivity?
Sensitivity explains how fast a mouse responds to input or movements. For this article, we mean in-game sensitivity. The lower the sensitivity value, the less sensitive the mouse would be in the game, and the higher the sensitivity value, the more sensitive the mouse would be. Mouse sensitivity and DPI settings should complement each for precise movements and a seamless gaming experience.
How To Change Sensitivity For V Rising in Settings
V Rising allows players to adjust the mouse sensitivity, but this setting is currently only accessible to players using mice. It is advisable to reduce the sensitivity to its lowest value in V Rising and work your way up to find your preferred setting.
To change the in-game mouse sensitivity follow these steps:
From the pause or main game menu, Click on "Options" and select "Controls."
Locate "Mouse Sensitivity" and make necessary adjustments.
Also Read:
POPULAR MOUSE BUGS ON V RISING AND THEIR SOLUTIONS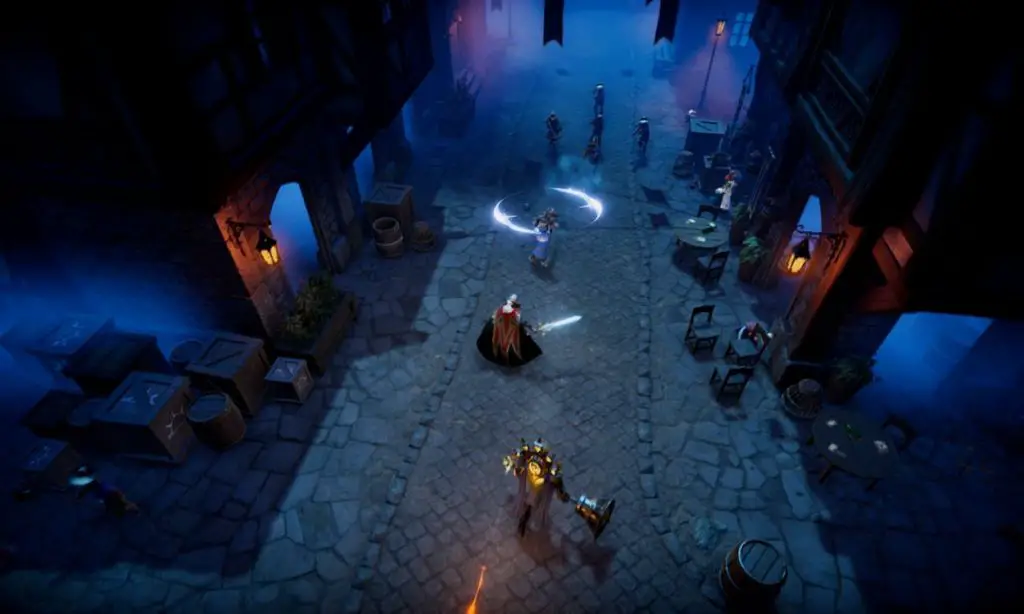 What Is A Bug?
A bug is any behavior a software exhibits that wasn't intended by the developer and are usually due to human error during the programming of complex softwares. The most common mouse bugs in V Rising are:
1.    Mouse Cursor Moving to Other Monitors
For players using multiple monitors, when the mouse is moved to the edges of the gaming monitor, it could move into the second monitor, which can be devastating, especially during combat.
From your home screen, go to "Settings" and click on "System," and on the screen, you'd see a display section with boxes numbered. These boxes numbered "1" and "2" represent the number of monitors connected to your PC.
Select the monitor on which you're not playing V Rising, dragging it upward. Ensure the other monitors (boxes) are diagonal, placing the selected gaming monitor (box) at the bottom of the other monitors. Click "Apply." This prevents the cursor from moving to the other monitors from any screen borders.
As the mouse can't travel through the corner diagonally to your other monitors, you'd need to reset the monitors, placing them side by side to access them.
2.    Problems with Mouse Input
Problems with mouse input in V Rising could lead to single-direction movements and poor aiming, and to fix this, users should try these three methods.
Restart your PC.
Disconnecting all external devices except the gaming mouse includes gamepads, controllers, joysticks, hands-on throttle-and-stick, or wheels and pedals. After this, restart the game.
Disabling multiple monitors utilizing only a single monitor for gaming and disconnecting any 3D mouse from the task manager and application.
3.    No Mouse Sensitivity Setting Available
If you cannot access the in-game mouse sensitivity, you could change this in the game files. Follow these steps:
Locate the game's files. Players can find this under" Documents\My Games\VRising" or "Program Files(×86)\Steam\steamapps\common\VRising."
Go to "VRising\VRising_Data\StreamingAssets\Settings" to launch the input settings of the game.
Under "InputType": "Analog", "AnalogInputType": "RotateCameraX", "Inverted": true, "Modifier": 1.0, "Analog": "MouseX" make changes to the modifier of each axis however you like.
Click on "File," save and restart your game.
CONCLUSION
This article covers mouse setup, common bugs, and solutions for V Rising. This game involves a lot of exploration and requires ideal mouse settings for the full experience. I hope this was helpful. Thank you for reading!