Blog
Logitech G Pro X Superlight DPI Levels – Detailed Guide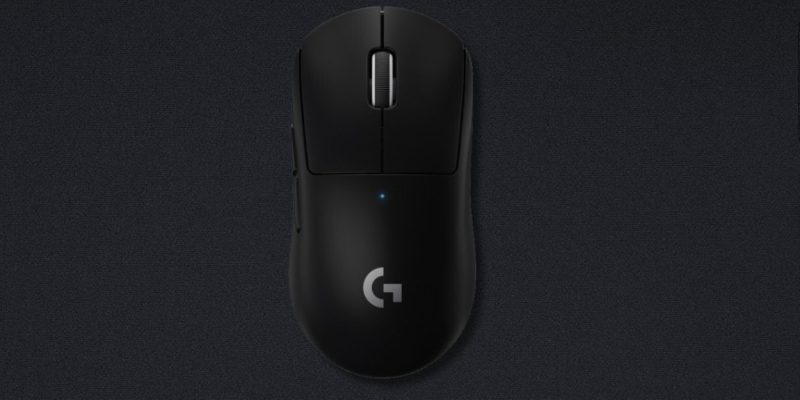 When it comes to computer mice, there are many different factors to consider. One of the most important is the number of DPI of the mouse. In this guide, we'll look at what DPI is and why it matters, and we'll take a closer look at the Logitech G Pro X. Whether you're a beginner or an experienced gamer, this guide will be useful to you! So, let's get started.
KEY POINTS:
- DPI: 400 / 800 / 1600 / 3200 / 6400
What Is Logitech?
Established in 1981, Logitech set out on a mission to achieve "Man and Machine in Harmony." Initially focusing on computer mice, the company expanded its product range in the 1990s to include various peripherals and accessories. Today, Logitech is a worldwide leader in the PC gaming market, offering a diverse selection of products such as keyboards, headsets, webcams, and more. Known for their well-crafted design, ergonomic comfort, and precise engineering, Logitech products continue to uphold the company's founding mission: to develop products that enhance comfort and productivity in computing experiences.
What Is DPI?
A high-quality mouse is crucial for anyone who frequently uses a computer, be it for work or leisure. The mouse serves as the primary means of interaction with the computer, necessitating comfort and responsiveness. One vital factor to consider when selecting a mouse is its DPI (dots per inch), which measures the device's movement detection accuracy. A higher DPI equates to increased precision, which is particularly essential for gamers who require swift, accurate movements. Always examine the DPI when selecting a mouse to guarantee the accuracy level meets your needs.
Logitech G Pro X Superlight Overview
Logitech G Pro X Superlight
Colors: Black, Red, White, Pink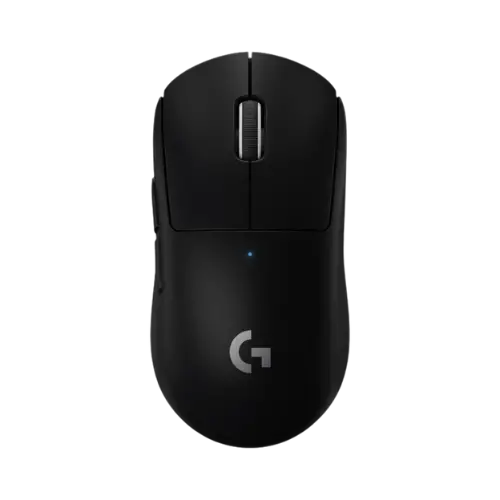 Features:
Ultra-lightweight design: Weighing under 2.2 oz, the mouse features a hyper-minimal redesign for improved agility and control during gaming.
LIGHTSPEED Wireless: Offers a rock-solid and super-fast 1 ms report rate connection for seamless, cord-free gaming experience.
HERO 25K Sensor: The latest version Hero sensor provides accurate, high-performing, and efficient gaming sensor with 25,600 DPI tracking.
5 programmable buttons: Customize your gaming experience by programming buttons for personalized settings.
Compatibility: Designed for both PC and Mac systems, catering to a wide range of gamers and their preferences.
Overview:
The Logitech G PRO X SUPERLIGHT is an exceptional wireless gaming mouse, boasting a lightweight design and incredible performance. Despite not featuring a honeycomb structure, it still ranks among the lightest mice we've ever tested, making it all the more impressive given its wireless capabilities. With its extremely low click latency and precise CPI customization, this mouse is suitable for all hand sizes and grip types. The ability to reprogram all of its buttons and set a G-Shift button for an additional layer of controls is a significant advantage, although it may not be sufficient for MMO gamers who require more buttons.
On the downside, the Logitech G PRO X SUPERLIGHT may not be suitable for small hands using a fingertip grip, as the side buttons might be difficult to reach. Additionally, while the mouse is fully compatible with both macOS and Windows, it lacks RGB lighting, which might disappoint some users. Despite these minor drawbacks, the G PRO X SUPERLIGHT is an excellent choice for FPS gaming, featuring exceptional build quality, high-quality PTFE feet for smooth gliding, and compatibility with a wide range of hand sizes and grip types.
Logitech G Pro X Superlight Default DPI Settings
Logitech G Pro X Superlight mice are high-performance gaming mice that give you the precision and accuracy you need to dominate your opponents. The Logitech G Pro X series features advanced optical sensors with a default DPI of 400, 800, 1600, 3200, 6400
Polling rate settings have 4 levels; 125Hz, 250Hz, 500Hz, and 1000Hz. For optimal settings, your mouse should be set to 1000Hz polling rate to ensure faster inputs to your computer.
How To Change DPI On Logitech G Pro X Superlight?
To change the DPI on the Logitech G Pro X Superlight, you must use the Logitech Gaming Software. First, open the Logitech Gaming Software and click the "Profiles" tab. Then select the profile you want to change and click on the "DPI" tab. This is where you can adjust your DPI sensitivity levels. You can set from one to five active levels that will cycle from 100 DPI to 25600 DPI. G hub allows you to adjust DPI in increments of 50 DPI.
Also Read:
How To Reset Logitech G Pro X Superlight DPI?
To reset the DPI on your Logitech G Pro X Superlight, open the Logitech Gaming Software and select the mouse from the Devices menu. Then, click on the "DPI" tab and select the "Reset to Default" button. This will reset the DPI settings on your mouse to their default values. If you want to further customize your DPI settings, you can use the "Customize" button to create a new profile with different DPI settings. You can also use the "Advanced Settings" button to adjust the resolution, polling rate, and lift-off distance of your mouse. By taking advantage of these customization options, you can ensure that your Logitech G Pro X Superlight is always performing at its best.
Logitech G Pro X Superlight DPI Settings For Gaming
The Logitech G Pro X Superlight is a popular gaming mouse, and it offers a wide range of DPI settings to choose from. We have collected the best DPI options for various popular games.
| | |
| --- | --- |
| Popular Games | Recommended DPI For G Pro X Superlight |
| CS:GO | 800 |
| Valorant | 400 or 800 |
| Overwatch | 800 or 1000 |
| Fortnite | 800 or 1600 |
| PUGB | 800 |
| Apex Legends | 800 |