Blog
Microsoft To Stop Selling Mice, Keyboards, And Webcams Under Its Own Brand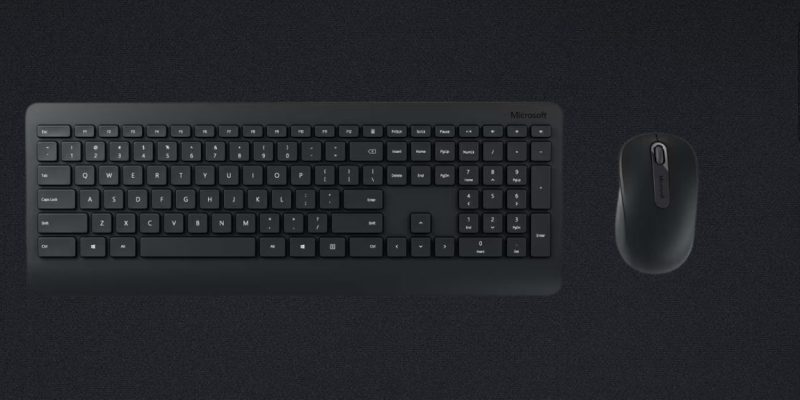 Microsoft is set to discontinue its line of computer accessories under the Microsoft brand, including mice, keyboards, and webcams, as it shifts focus to its Surface line of peripherals. The move is not surprising as the company has been producing accessories under its own brand since 1983.
The company's senior communications manager, Dan Laycock, confirms that Microsoft will continue to offer PC accessories, including docking stations, under the Surface brand, which includes mice, keyboards, styluses, and other products. Microsoft-branded accessories will still be sold until stocks run out. 
There were recent reports that Surface keyboards had been discontinued, but the news has not been confirmed. Surface is now the only lineup for the release of such products. It's unclear whether more budget-friendly solutions will appear in the remaining line, as Surface-branded accessories are generally in the more expensive price segment than Microsoft-branded products.
While there are no webcams in the Surface lineup yet, with the exception of the $799.99 smart model for conference rooms, Microsoft has previously hinted at the possibility of webcams in the series. The discontinuation of the former sales model may lead to the disappearance of available ergonomic keyboards, as Microsoft now offers the ergonomic Surface model for $129, while the comfortable Microsoft Ergonomic Keyboard costs $59.99.
The news of Microsoft's new product strategy came a few months after the company announced changes to its "product portfolio" amid layoffs of 10,000 employees. The PC market is not in the best shape, with fiscal Q3 revenue from Microsoft's Surface series devices, PC accessories, and HoloLens headsets dropping 30% year-over-year.