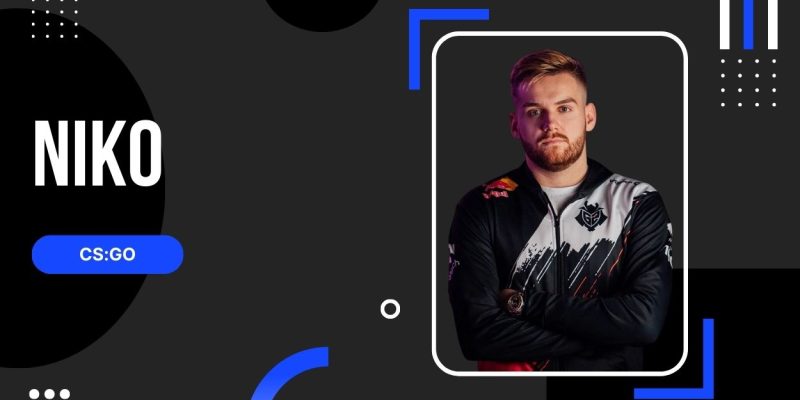 NiKo is one of the most successful CS:GO players in the world. His mouse, DPI, and sensitivity settings are often analyzed and discussed by pros and amateurs alike. In this blog post, we will take a close look at NiKo's mouse, DPI, and sensitivity settings and examine how they affect his gameplay. So without further ado, let's get started!
KEY POINTS:
- DPI: 400
- Sensitivity: 1.52
- Mouse: LOGITECH G PRO X SUPERLIGHT RED

Who Is NiKo?
Nikola Kovač, better known as NiKo, is a Bosnian professional Counter-Strike: Global Offensive player currently playing for G2 Esports. Born in 1997, NiKo began his professional career in 2011, playing Counter-Strike 1.6 and joining various teams such as FullProof, eu4ia, neWave, maksnet, and DEFUSE.maksnet. In 2012, he transitioned to Counter-Strike: Global Offensive, playing for teams like iNation, myDGB, e-Sports.rs, Team Refuse, GamePub, and aimface.
In 2015, NiKo gained recognition for his impressive performance with iNation, leading to him signing with mousesports in March 2015. He played with mousesports until 2017, winning several tournaments and reaching high rankings. In February 2017, NiKo joined FaZe Clan, where he won his first big tournament, StarLadder i-League StarSeries Season 3. During his time with FaZe Clan, the team won multiple events and reached numerous finals.
In October 2020, NiKo left FaZe Clan to join G2 Esports, reuniting with his cousin huNter. In 2021, he led G2 to the grand finals of PGL Major Stockholm 2021, finishing as runner-up to Na'Vi. In 2022, G2 and NiKo faced a challenging year but eventually won the Blast Premier World Final 2022. In 2023, G2 won IEM Katowice 2023 with NiKo, marking his first IEM Katowice victory.
Throughout his career, NiKo has received numerous awards and recognitions, including being ranked in HLTV's Top 20 Player of the Year from 2016 to 2022 and earning MVP honors in seven different tournaments.
What Is CS:GO?
Counter-Strike: Global Offensive (CS:GO) is a popular first-person shooter (FPS) video game developed by Valve Corporation and Hidden Path Entertainment. Released in 2012, it is the fourth game in the Counter-Strike series. CS:GO features two opposing teams, the Terrorists and the Counter-Terrorists, who compete against each other in various objective-based game modes. The most common game mode involves the Terrorists attempting to plant a bomb, while the Counter-Terrorists try to prevent the bomb from being planted or defuse it before it explodes.
CS:GO is known for its competitive nature, team-based gameplay, and tactical elements, which require a combination of communication, strategy, and individual skill. The game has a massive following, with a thriving professional eSports scene, regular updates, and a supportive community.
NiKo Mouse For CS:GO
Logitech G Pro X Superlight Red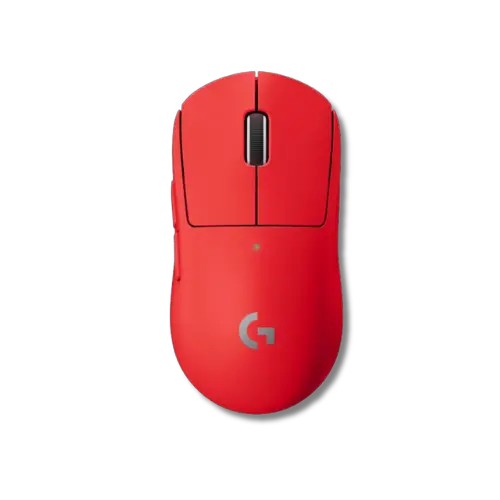 The Logitech G PRO X SUPERLIGHT is NiKo's gaming mouse of choice for playing CS:GO. It is a wireless gaming mouse featuring an ultra-lightweight design, weighing under 2.2 oz. Its features include a LIGHTSPEED Wireless connection, HERO 25K Sensor with 25,600 DPI tracking, five programmable buttons, and compatibility with both PC and Mac systems.
NiKo DPI And Sensitivity For CS:GO
| | |
| --- | --- |
| DPI | 400 |
| Sensitivity | 1.52 |
| eDPI | 608 |
| Zoom Sensitivity | 0.9 |
| Hz | 1000 |
| Windows Sensitivity | 6 |
| Raw Input | 1 |
| Mouse Acceleration | 0 |
Dots Per Inch (DPI) is a crucial factor in determining mouse sensitivity. A higher DPI setting increases cursor speed, while a lower setting provides better precision. NiKo uses a DPI setting of 400, which is a common choice among professional CS:GO players as it strikes a balance between speed and accuracy.
In-game sensitivity affects the speed at which the in-game camera moves in response to mouse movement. NiKo's in-game sensitivity is set at 1.52, offering a balance between agility and precision.
NiKo sets his Windows sensitivity to 6, which is the default setting. This helps maintain consistency between Windows and in-game sensitivity.
By enabling raw input (set to 1), NiKo ensures that CS:GO uses the mouse's input directly, bypassing any Windows settings or additional software that may interfere with the input.
NiKo disables mouse acceleration (set to 0) to ensure consistent aiming and prevent unexpected cursor movement caused by rapid mouse movement.
NiKo's Additional Settings And Preferences
Crosshair
| | |
| --- | --- |
| Drawoutline | 0 |
| Alpha | 255 |
| Color | 5 |
| Blue | 145 |
| Green | 255 |
| Red | 0 |
| Dot | 0 |
| Gap | -3 |
| Size | 1.5 |
| Style | 4 |
| Thickness | 0 |
| Sniper Width | 1 |
ViewModel
FOV
68
Offset X
2.5
Offset Y
0
Offset Z
-1.5
Presetpos
3
Shift Left Amt
1.5
Shift Right Amt
0.75
Recoil
0
Righthand
Bob
| | |
| --- | --- |
| Lower Amt | 5 |
| Amt Lat | 0.33 |
| Amt Vert | 0.14 |
| Cycle | 0.98 |
Launch Options
-noforcemaccel -noforcemspd -noforcemparms -freq 360 -console -novid -tickrate 128