Game Settings
Best Mouse Dpi And Sensitivity Settings For Assassin's Creed Valhalla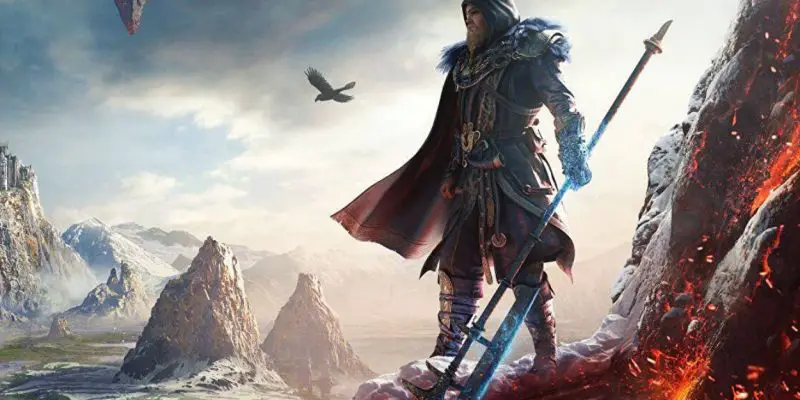 Are you a gamer trying out the twelfth release in the series; Assassin's Creed Valhalla? The virtual ancient world filled with wars and broken kingdoms awaits your exploration. For the finest gaming experience, proper control over the player and gaming environment is essential.
The selected DPI settings and mouse sensitivity value can change one's gaming experience. For players who understand this and those who don't, we have composed this article to explain the terms and provide a guide to the suitable setting for Assassin's Creed Valhalla.
WHAT IS ASSASSIN'S CREED VALHALLA?
Assassin's Creed Valhalla is a single-player action role-playing game released close to the end of the year 2020. This RPG game was developed by Ubisoft Montreal and published by Ubisoft. Drawing some inspiration from Norse mythology, they began developing the game soon after the release of Assassin's Creed Origins. Although there's a single character, players can switch genders playing as either male or female versions of Eivor Varinsdottir.
With optional side missions, this hybrid genre game creates a virtual world for exploration allowing players to traverse the game, choosing when and where to visit various areas of the game. If you love games with excellent voice acting, design, visuals, gameplay, and combat, you'd love Assassin's Creed Valhalla.
Experience life as a Viking playing as Eivor Varinsdottir "The Wolf-kissed," every choice you make determines the outcome of various parts of the unraveling story. After witnessing his village's destruction and his parent's death, he leads his clan from war-stricken Norway through the icy North Sea to England. Players battle enemies using ancient weapons and combat styles, leading raids to other settlements to acquire resources.
WHAT IS DPI?
Dots Per Inch, often abbreviated as DPI, is used to measure the distance traveled in a straight line across the display with the one-inch movement of a mouse. This distance is measured in pixels, and the abbreviation dots is synonymous with pixels.
When a DPI is increased, more pixels will be covered by the cursor on your display when the mouse is moved by one inch. When it's decreased, fewer pixels will be covered on the screen with the same one-inch mouse movement. For example, suppose you have a 1080p monitor and want to cover your display with one inch of mouse movement. In that case, your DPI should be set to 1000 or higher, and to cover the display with two-inch of mouse movement, a DPI set at 500 will do.
High DPI settings produce faster in-game movements, and low DPI settings produce slower in-game movements and require more hand movements during gameplay. As these two settings both work to make up the mouse sensitivity, the DPI settings determine the mouse sensitivity value to be set afterward.
WHAT IS SENSITIVITY?
The mouse sensitivity measures the speed at which a mouse picks up, registers, and responds to input. It's also the degree of responsiveness a mouse possesses. For gaming, this is usually called in-game mouse sensitivity. For more fine-tuned in-game movements, a lower sensitivity will favor players more than a higher sensitivity.
Low-sens players opt for lower sensitivity settings as it helps with the precision of movement and consistency in game control when aggressive play isn't necessary. In contrast, high-sens players opt for higher sensitivity settings which require little physical movements to produce responses.
A low sensitivity value may impair movement and dull gameplay. In contrast, a very high sensitivity value may disrupt gameplay with the registration of the slightest movements, which can cause errors, especially during combat. The higher the numerical value, the more sensitive the mouse; the lower the numerical value, the less sensitive the mouse will be.
HOW TO CHANGE DPI AND SENSITIVITY FOR ASSASSIN'S CREED VALHALLA IN SETTINGS
Assassin's Creed Valhalla allows users to adjust the mouse sensitivity in-game. The game has a smoothing effect on players' movements, and players can turn mouse acceleration off.
Locate the pause or main game menu to change the mouse sensitivity in Assassin's Creed Valhalla. Click on "Control" and scroll down. Under the "Keyboard and Mouse" section, locate "Mouse Sensitivity" and make necessary adjustments.
The game allows you to increase or decrease mouse sensitivity from a default of 15 to whatever value in the provided range. The in-game sensitivity starts with a minimum of 1 and goes to a maximum of 30.
BEST MOUSE SETTINGS FOR ASSASSIN'S CREED VALHALLA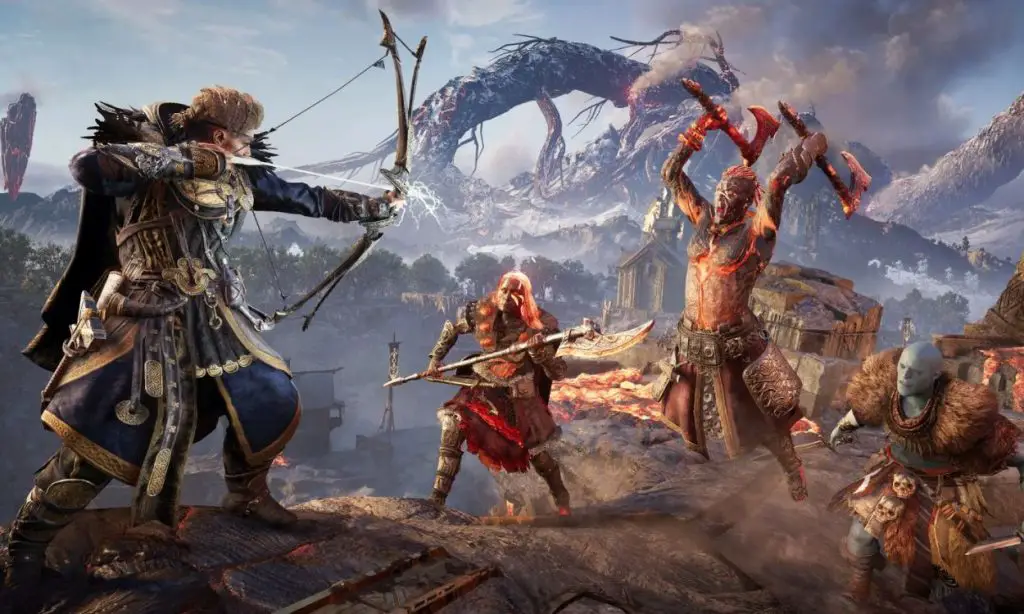 BEST MOUSE DPI FOR ASSASSIN'S CREED VALHALLA
This open-world game requires players to use a lot of vertical and horizontal movements, so an extremely high DPI isn't necessary; DPI settings within the range of 800 -1600 are recommended. When adjusting your DPI players, give yourself some time for it to feel natural again.
BEST MOUSE SENSITIVITY FOR ASSASSIN'S CREED VALHALLA
Assassin's Creed Valhalla was developed with heightened mouse sensitivity, so players often complain about mouse over sensitivity even at the default value. Although there is no 'best' sensitivity setting, a value between 3 and 5 is reasonable.
After adjusting the sensitivity considering your DPI, gameplay, experience, and size of the mouse pad, if you still have problems navigating the game environment, turn off the mouse acceleration.
Also Read:
WHAT DPI DO ASSASSIN'S CREED VALHALLA PRO PLAYERS USE?
Due to varying preferences of professional players, there's no set DPI value in Assassin's Creed Valhalla. A larger percentage of players have been found to use higher DPIs above 1000.
It takes more than just your DPI settings to make you a pro player on Assassin's Creed Valhalla. Players must personalize their gaming style, sharpen their reflexes and build muscle memory.
WHAT SENSITIVITY DO ASSASSIN'S CREED VALHALLA PRO PLAYERS USE?
Most of the game's professional players use a low sensitivity, often lower than 4, to give better control and precision and to balance the high DPI set. Players are encouraged to experiment with the sensitivity values to see which settings they find more comfortable and seamless.
CONCLUSION
This article helps players understand the common terms used when explaining sensitivity settings. DPI and mouse sensitivity settings are vital to gameplay, and choosing an ideal value helps provide players with a wholesome gaming experience. Thank you for reading.