Blog
Acer unveiled the Predator Cestus 335 gaming mouse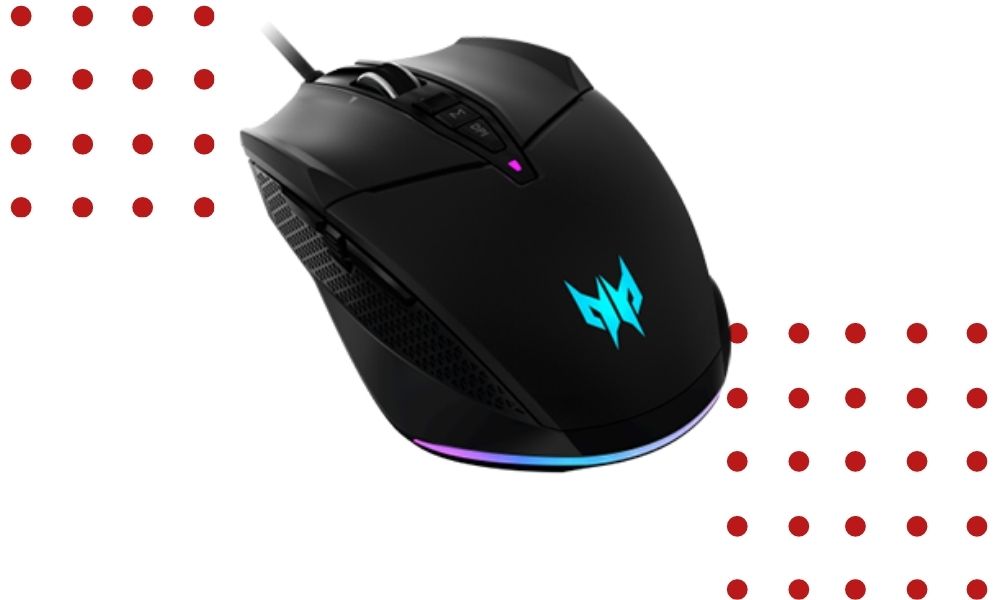 Acer has unveiled a gaming mouse with high refresh rate of 2000 Hz. The new product is called Predator Cestus 335 and is aimed at gaming enthusiasts.
The higher the polling rate, the faster the mouse can send data to the computer and the faster it responds to user commands. With a polling frequency of 1000 Hz, which most gaming mice have, the data transfer latency is 1 ms. The Predator Cestus 335 has 0.5ms of latency at 2000Hz.
It should be noted that there are already gaming mice on the market with even higher polling rates. Just think about Razer Viper 8K and Corsair Sabre RGB Pro gaming mice, Corsair K70 RGB TKL and Corsair K65 RGB Mini keyboards with 8000 Hz sample rate. However, as the example of the same Razer Viper 8K showed, such a high value of polling frequency can be a disadvantage for owners of not the most modern computers. Acer does not indicate this, but from the looks of it, the Predator Cestus 335 may not be as demanding for PC performance. For definitive conclusions, however, tests of this manipulator are needed.
At the heart of the Predator Cestus 335 is a PixArt 3370 optical sensor with a sensitivity of up to 19,000 CPI. The gaming mouse is equipped with ten programmable buttons including a wheel with free-wheel and side-press functions.
The new gadget has a total of five sensitivity levels. In addition, you can configure five different gaming profiles for it through a proprietary application QuarterMaster. Acer didn't say anything about the price and availability of the novelty.
Video: Predator Cestus 335 Hyper-fast Gaming Mouse – Seize Victory | Predator