Blog
Logitech G303 Shroud Edition DPI Levels – Detailed Guide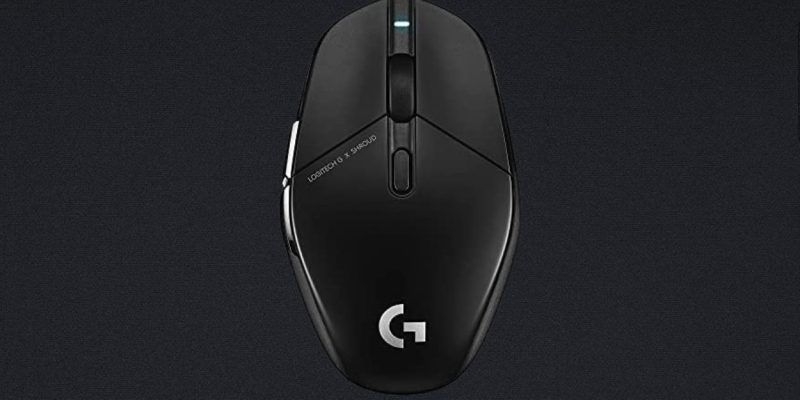 When it comes to computer mice, there are many different factors to consider. One of the most important is the number of DPI of the mouse. In this guide, we'll look at what DPI is and why it matters, and we'll take a closer look at the Logitech G303 Shroud Edition. Whether you're a beginner or an experienced gamer, this guide will be useful to you! So, let's get started.
What Is Logitech?
Logitech was founded in 1981 with the mission of "Man and Machine in Harmony." The company's early years were focused on computer mice, and it wasn't until the 1990s that Logitech began to branch out into other product categories. Today, Logitech is a global leader in PC gaming peripherals and accessories, with a wide range of products that includes mice, keyboards, headsets, webcams, and more. Logitech products are known for their quality construction, comfortable ergonomics, and precision engineering. The company's mission remains the same as it was when it was founded: to create products that help people enjoy more comfortable and productive computing experiences.
What Is DPI?
Having a good mouse is essential for anyone who spends a lot of time using a computer, whether for work or for play. The mouse is the main way we interact with our computer, so it needs to be comfortable and responsive. One crucial aspect of any mouse is the DPI, or dots per inch. This measures how accurately the mouse can detect movement, and a higher DPI means greater accuracy. This is especially important for gamers who need to be able to make precise movements quickly. When choosing a mouse, always check the DPI to ensure you're getting the level of accuracy you need.
Logitech G303 Shroud Edition Overview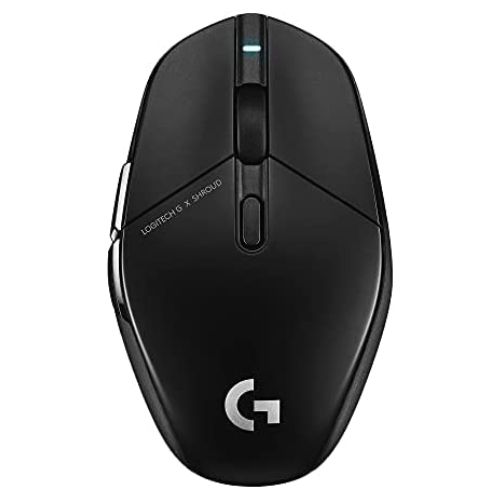 Features:
5 onboard memory profiles
5 programmable buttons
LIGHTSPEED wireless technology
2-year warranty
Hero 25K sensor

The Logitech G303 Shroud Edition is a high-performance gaming mouse that gives you the precision and accuracy you need to dominate your opponents. It features onboard memory, 5 buttons, LIGHTSPEED wireless technology, weighs only 75g, and has a Hero 25K sensor. The mouse has remarkably low click latency, a very low lift-off distance, and a wide CPI range that you can adjust precisely in increments of 50. It is very light, feels very well-built, and has good quality mouse feet that glide smoothly. It is suitable for most hand sizes using a claw grip, although smaller hand sizes may struggle to reach all the buttons with a fingertip grip. Unfortunately, its rubber charging cable is not very flexible and tends to curl up easily.
Logitech G303 Shroud Edition Default DPI Settings
Logitech G303 mice are high-performance gaming mice that give you the precision and accuracy you need to dominate your opponents. The G303 series features advanced optical sensors with a default DPI of 400, 800, 1600, 3200, 4400
Polling rate settings have 4 levels; 125Hz, 250Hz, 500Hz, and 1000Hz. For optimal settings, your mouse should be set to 1000Hz polling rate to ensure faster inputs to your computer.
How To Change DPI On Logitech G303?
To change the DPI on the Logitech G303, you must use the Logitech Gaming Software. First, open the Logitech Gaming Software and click the "Profiles" tab. Then select the profile you want to change and click on the "DPI" tab. This is where you can adjust your DPI sensitivity levels. You can set from one to five active levels that will cycle from 100 DPI to 25000 DPI. G hub allows you to adjust DPI in increments of 50 DPI.
Also Read:
How To Reset Logitech G303 DPI?
To reset the DPI on your Logitech G303, open the Logitech Gaming Software and select the mouse from the Devices menu. Then, click on the "DPI" tab and select the "Reset to Default" button. This will reset the DPI settings on your mouse to their default values. If you want to further customize your DPI settings, you can use the "Customize" button to create a new profile with different DPI settings. You can also use the "Advanced Settings" button to adjust the resolution, polling rate, and lift-off distance of your mouse. By taking advantage of these customization options, you can ensure that your Logitech G303 is always performing at its best.
Logitech G303 DPI Settings For Gaming
The Logitech G303 is a popular gaming mouse, and it offers a wide range of DPI settings to choose from. We have collected the best DPI options for various popular games.
| | |
| --- | --- |
| Popular Games | Recommended DPI For G403 |
| CS:GO | 800 |
| Valorant | 400 or 800 |
| Overwatch | 800 or 1000 |
| Fornite | 800 or 1600 |
| PUGB | 800 |
| Apex Legends | 800 |