Blog
Logitech G403 Mouse DPI Levels – Detailed Guide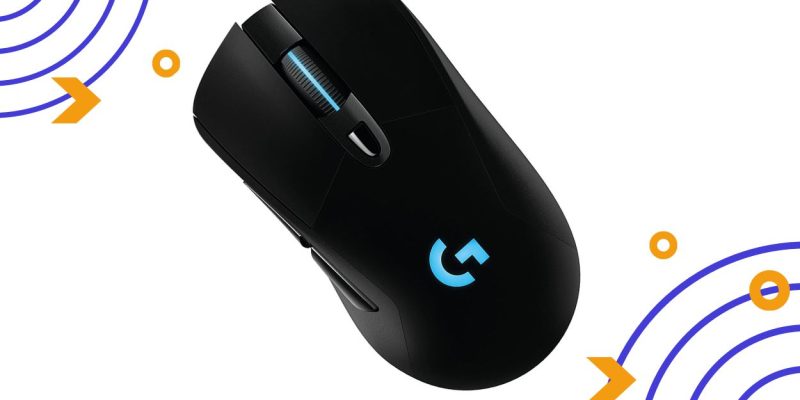 When it comes to computer mice, there are many different factors to consider. One of the most important is the number of DPI of the mouse. In this guide, we'll look at what DPI is and why it matters, and we'll take a closer look at the Logitech G403 series of mice. Whether you're a beginner or an experienced gamer, this guide will be useful to you! So, let's get started…
What Is Logitech?
Logitech was founded in 1981 with the mission of "Man and Machine in Harmony." The company's early years were focused on computer mice, and it wasn't until the 1990s that Logitech began to branch out into other product categories. Today, Logitech is a global leader in PC gaming peripherals and accessories, with a wide range of products that includes mice, keyboards, headsets, webcams, and more. Logitech products are known for their quality construction, comfortable ergonomics, and precision engineering. The company's mission remains the same as it was when it was founded: to create products that help people enjoy more comfortable and productive computing experiences.
What Is DPI?
Having a good mouse is essential for anyone who spends a lot of time using a computer, whether for work or for play. The mouse is the main way we interact with our computer, so it needs to be comfortable and responsive. One crucial aspect of any mouse is the DPI, or dots per inch. This measures how accurately the mouse can detect movement, and a higher DPI means greater accuracy. This is especially important for gamers who need to be able to make precise movements quickly. When choosing a mouse, always check the DPI to ensure you're getting the level of accuracy you need.
Logitech G403 Overview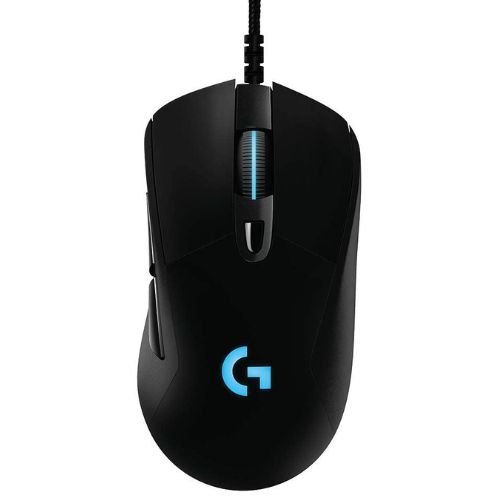 Features:
6 Programmable buttons
High-precision optical sensor.
5 Onboard Memory Profiles
Adjustable Weight System
Programmable DPI Settings
The Logitech G403 is a great choice for gamers who are looking for a responsive and customizable gaming mouse. It's well-built and has excellent performance, with a very low click latency. Its shape is comfortable for palm grip users, but it's still suitable for claw or fingertip grip if you have larger hands. The mouse is fully customizable inside its software, so you can tailor it to your gaming needs. If you're looking for an FPS gaming mouse, the Logitech G403 Wireless is a great option.
Logitech G403 Hero VS G403 Prodigy VS G403 Wirelless
The Logitech G403 series has three mice: Logitech G403 Hero, Logitech G403 Prodigy, Logitech G403 Wireless. 
What is the difference between these three models? The Logitech g403 hero and Logitech G403 prodigy are wired mice, as opposed to the wireless Logitech g403. The Logitech G403 Prodigy, Logitech G403 Wireless models have optical sensors PMW3366, and the model Logitech G403 Hero is equipped with a HERO 25K sensor.
The models also differ in the DPI settings, which for clarity we have compiled in the table.
| | | |
| --- | --- | --- |
| Mice | Sensors | DPI |
| Logitech G403 Wireless | PMW3366 | 200-12000 |
| Logitech G403 Prodigy | PMW3366 | 200-12000 |
| Logitech G403 Hero | HERO 25K | 100-25600 |
Logitech G403 Default DPI Settings
All Logitech G403 series mice are high-performance gaming mice that give you the precision and accuracy you need to dominate your opponents. The G403 series features advanced optical sensors with a default DPI of 400, 800, 1600, and 3200.
How To Change DPI On Logitech G403?
To change the DPI on the Logitech G403, you must use the Logitech Gaming Software. First, open the Logitech Gaming Software and click the "Profiles" tab. Then select the profile you want to change and click on the "DPI" tab. This is where you can adjust your DPI sensitivity levels. You can set from one to five active levels that will cycle from 200 DPI to 12,000 DPI for the G403 Prodigy and G403 Wireless. For the G403 you can choose from 100 to 25,600 DPI.  G hub allows you to adjust DPI in increments of 50 DPI.
Also Read:
How To Reset Logitech G403 DPI?
To reset the DPI on your Logitech G403, open the Logitech Gaming Software and select the mouse from the Devices menu. Then, click on the "DPI" tab and select the "Reset to Default" button. This will reset the DPI settings on your mouse to their default values. If you want to further customize your DPI settings, you can use the "Customize" button to create a new profile with different DPI settings. You can also use the "Advanced Settings" button to adjust the resolution, polling rate, and lift-off distance of your mouse. By taking advantage of these customization options, you can ensure that your Logitech G403 is always performing at its best.
How To Disable The DPI Button On Logitech G403 Mouse?
Logitech G403 is one of the most popular gaming mice on the market. It's comfortable, it's accurate, and it has dpi settings that can be customized to fit your needs. But what if you want to disable the DPI button? Well, thankfully, it's easy to do. Just go into the Logitech gaming software and either disable the dpi button or change its function to something else. That's all there is to it!
Logitech G403 DPI Settings For Gaming
The Logitech G403 is a popular gaming mouse, and it offers a wide range of DPI settings to choose from. We have collected the best DPI options for various popular games.
| | |
| --- | --- |
| Popular Games | Recommended DPI For G403 |
| CS:GO | 800 |
| Valorant | 400 or 800 |
| Overwatch | 800 or 1000 |
| Fornite | 800 or 1600 |
| PUGB | 800 |
| Apex Legends | 800 |