Blog
MSI released the Clutch GM41 Lightweight Wireless mouse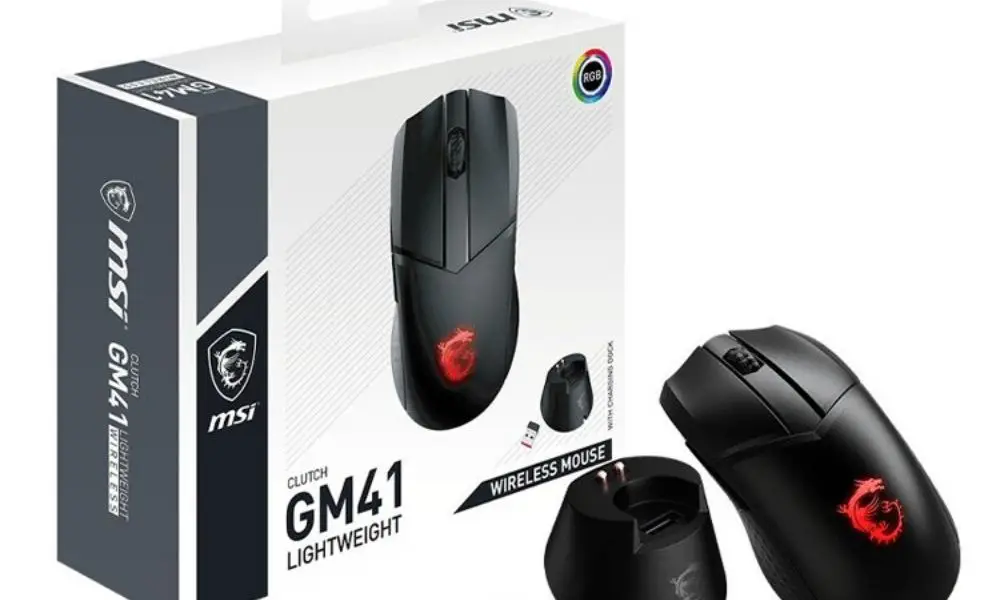 MSI has announced the Clutch GM41 Lightweight Wireless designed specifically for gaming enthusiasts. The novelty, as the name says, can communicate with your computer wirelessly.
Manipulator uses Pixart PAW-3370 optical sensor, which has a resolution up to 20,000 DPI (dots per inch). The maximum allowable acceleration is 50g.
A small USB transceiver operating in the 2.4 GHz frequency band is used to connect to a PC. The signal transmission delay is 1 ms, what ensures a fast response.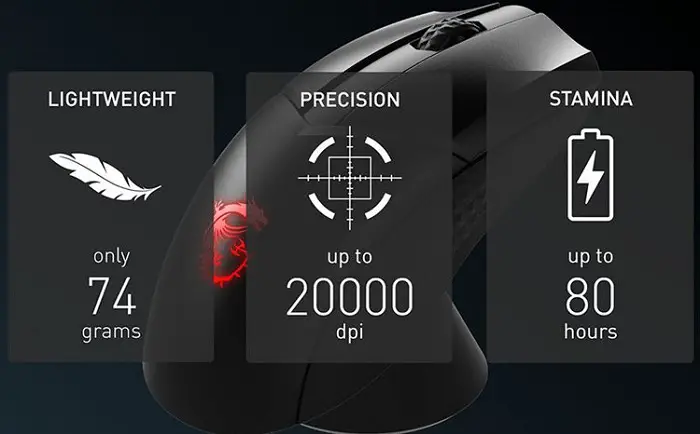 The mouse has a symmetrical shape. Omron's main switches are designed for more than 60 million operations. Connection to PC can also be done with Frixion Free USB cable.
The novelty boasts a lightweight of 74 grams. It has a claimed 80 hours of battery life and requires 90 minutes to fully recharge. Recharge for 10 minutes will provide 9 hours of manipulator's work.
No information about the MSI Clutch GM41 Lightweight Wireless approximate price is available at this time.