Blog
Razer Viper Mouse DPI Levels – Detailed Guide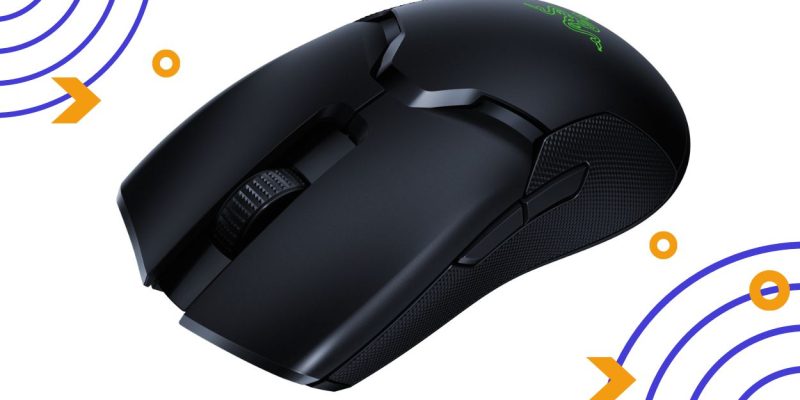 In the high-tech world of gaming, there have long been different tiers of players. While everyone might not be god-tier when it comes to skill, everyone needs the same set of things to succeed at PC gaming. One of those that plays the one of the biggest roles is your mouse. It may seem trivial, but when you are in a battle with someone of equal skill, you need something to give you a leg up. In this case, we are looking at the DPI of your mouse. Whether this is the first mouse you are purchasing or you are an old-school gamer looking to update, this will be an article for you.
What Is Razer?
Razer was founded in 2005 and quickly became a recognized name in the online gaming community for their hardware. Aside from the hardware, almost every gamer will recognize the triple-snake-headed symbol that they boast on all their equipment. They broke into the market with the Razer Chroma RGB, a lighting technology that at its basic makes their equipment look sleek and stylish. Razer computer mice are often looked at as top of the line, and they also can boast a successful gaming laptop line. They are not limited to PC gaming however, as they produce quality console headsets and controllers that are compatible with Xbox and PlayStation.
What Does DPI Stand For?
As with most technology specs, there are always a lot of acronyms, and for beginners (and even some long-time gamers) it can get confusing. One thing all gamers can appreciate is having a high-quality gaming experience. While there are many reasons you can suffer through a match, one you don't want is mouse lag. High DPI helps with that! DPI stands for dots per inch. This is in reference to the ability of the mouse to detect movement. That translates to higher accuracy for gamers, helping you to make those precise and accurate movements you need to take home victory.
Razer Viper Ultimate Features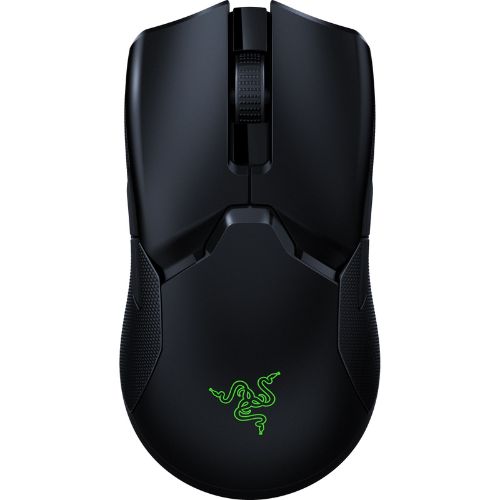 Features:
8 Programmable Buttons 
5 On-Board Memory Profiles
70 Hour Battery Life (Running with No RGB Lighting)
Razer Chroma RGB Lighting
Wireless or Wired Connectivity
Adjustable DPI Settings
Switch Life Approximately 70 Million Clicks
2 Year Warranty
This mouse is an excellent fit for gamers far and wide. With multiple DPI settings, it works great if you are solo gaming or playing competitively. This lightweight mouse has amazing mobility and above all else, there is flexibility to set it for your personal play style. With the 8 programmable buttons, you have the option to set your controls from one hand, giving you a leg (or a hand) up on your competition.
Viper Series Comparisons
The Viper Series has multiple mice within it, the Razer Viper V2 Pro, the Viper 8k HZ, and the Viper Mini. We have compiled some data for you to compare your options.
| | | | |
| --- | --- | --- | --- |
| Model | Sensor | DPI | Programmable Buttons |
| Viper Ultimate | Optical Sensor | 400-20,000 | 8 |
| Viper V2 Pro | Focus Pro 30K Optical Sensor | 400-30,000 | 5 |
| Viper 8K HZ | Optical Sensor | 400-20,000 | 8 |
| Viper Mini | Optical Sensor | 400-8,500 | 6 |

Razer DPI Levels, Colors
The Viper Ultimate comes at a default setting of 800 DPI, and can be changed through the Razer Synapse 3 software (downloaded program, separate. Can be found on the Razer Website) or through the power button on the bottom of the mouse. Each of these DPI settings has a corresponding color: 
| | |
| --- | --- |
| DPI Setting | Corresponding Color |
| 400 | Red |
| 800 | Green |
| 1600 | Blue |
| 2400 | Cyan |
| 3200 | Yellow |
In order to return to factory settings you will just need to reset the mouse. This can be done through Razer Synapse, where you can mess with the settings or just set up another preset profile, which will go back to default settings.
Razer Software
You will need to download the firmware updater from the Razer support pages. I found it simply by googling "firmware update for Viper Ultimate." It showed up right away. Once you have downloaded this, open the program, navigate to the button that says update, and there you have it! Your mouse will continue functioning at high performance.
Mouse Design
The mouse has been designed for comfort and functionality, being an ambidextrous mouse. The eight buttons on the side are wonderful to work with regarding functionality in games, and with a high DPI, this mouse is a good bet for most people for FPS video games. The one downfall of this mouse is that it is not recommended for people who have large hands. In order to effectively palm grip this mouse, you need to have small to medium-sized hands. If you were to use a fingertip grip, it would work for all sizes of hands.
Charging Dock 
One unique feature of the Razer Viper Ultimate is the charging dock that comes with it. Using a USB-C charger to connect the dock to your PC makes setting up this dock extremely user-friendly. On the front, the mouse plugs into a micro-USB, where depending on your PC settings, it can charge your mouse even when the PC is off. 
While Razer recommends the charging dock, you can charge the mouse without it. It will take about three hours to charge your mouse to a full charge. The dock is convenient, but it isn't required for the mouse to function. While it looks cool, it does cost extra to get the dock, so it may not be worth it to spend the extra money on the charging dock. Especially as the mouse comes with a charging cord, you will not need to purchase the charging dock unless you really want it.
Compatibility
All Razer mice are designed for PC compatibility only. Recently Microsoft has updated Xbox One to support PC keyboards and mice as controllers. Please note, however, that you cannot use the mouse on the home screen, you need to use your controller to navigate and configure the controller settings.
The mice can be used with Mac OS but the most recent software, Razer Synapse 3, will not work on Mac OS. You will need to use Razer Synapse 2, which can also be found on the Razer support page.
Recommended Settings for Popular Games
While your DPI setting truly comes down to personal preference, these are the recommended settings for some popular games, and for some game genres
| | |
| --- | --- |
| Game Title | Recommend DPI Setting |
| Fortnite | 400-1000 DPI |
| League of Legends | 400-800 DPI |
| Overwatch | 400-1000 DPI |
| Valorant | 400-1000 DPI |
| RPG's (Skyrim, Fallout, etc.) | 1000-1600 DPI |
| RTS Games | 1000-1200 DPI |
| FPS Games | 400-1000 DPI |
As with all gaming decisions, it comes down to your personal preference. But the Razer Viper Ultimate is a good mouse choice for any level of gaming, from amateur to professional, and as always you cannot go wrong with Razer.