Blog
Logitech G203 Prodigy Mice DPI Levels – Detailed Guide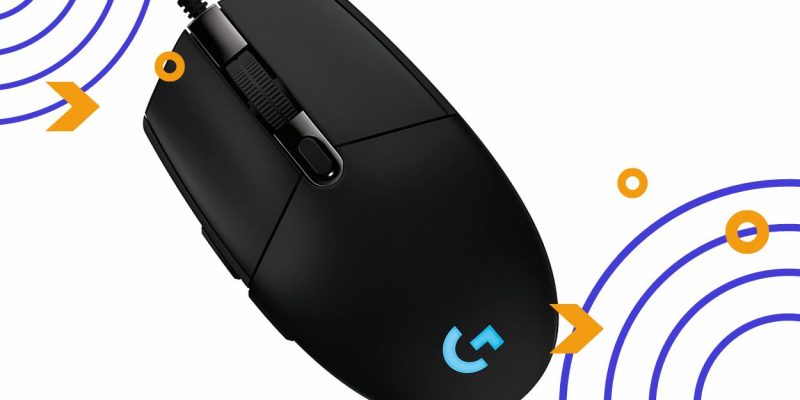 When it comes to computer mice, there are a ton of different factors to consider. One of the most important is how much DPI the mouse has. In this guide, we will take a look at what DPI is and why it matters, as well as go over the Logitech G203 Prodigy mouse in detail. Whether you are a beginner or an experienced PC gamer, you will find this guide helpful! So, let's get started…
What Is Logitech?
Logitech is a global pioneer in the field of computer peripherals. From mice and keyboards to webcams and speakers, Logitech has been providing high-quality, innovative products that enhance users' computing experience. Founded in 1981, Logitech has come a long way from its humble beginnings as a maker of computer mice. Today, the company's product line includes some of the most popular and cutting-edge computer peripherals on the market. Whether you're looking for a new keyboard or mouse, a webcam for video conferencing, or a speaker system for your music, Logitech has a product to suit your needs. With its commitment to quality and innovation, Logitech is sure to remain a leading provider of computer peripherals for years to come.
What Is DPI?
DPI stands for dots per inch. It's a measure of how sensitive a mouse or trackpad is. The higher the DPI, the more sensitive it is. The average DPI for a mouse is about 800. A gaming mouse might have a DPI of up to 16,000. The best way to think of DPI is that it's analogous to resolution in image editing. A higher DPI means you can make finer adjustments with your mouse or trackpad. If you're trying to select a small object on your screen, a higher DPI will be more precise. When gaming, a high DPI can be an advantage because it allows you to make small movements with your hand and still have the cursor move a significant distance on the screen. Many gamers use a low DPI for general gameplay and then switch to a higher DPI for precise aiming. Some mice even have interchangeable weights so you can adjust the feel of the mouse to suit your preferences. Ultimately, it's up to you to decide what DPI settings feel most comfortable for you. Experiment with different settings until you find what works best.
Logitech G203 Overview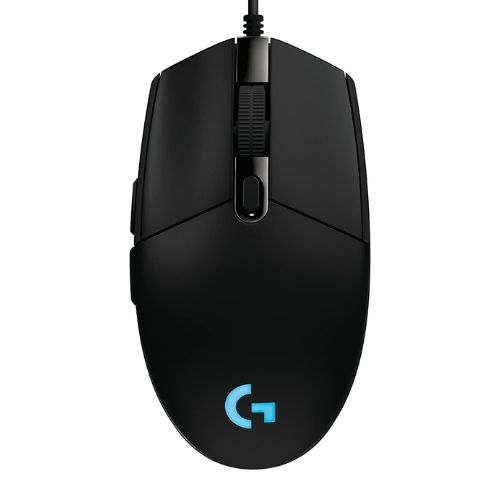 Features:
Six programmable buttons
Lightsync RGB
On the fly Dpi
Onboard memory
Gaming grade sensor
Mechanical button tensioning
Logitech's G203 Prodigy is a budget-friendly gaming mouse with some features that make it attractive for the price. It has a high DPI setting, meaning it can track movement accurately even on very fast displays. Additionally, its performance is quite good; I didn't notice any input lag or other issues while testing it. It's also backed by Logitech's useful companion software, which gives you some additional customization options. However, there are some drawbacks. The mouse is entirely made of plastic, which makes it feel slippery and cheap. Additionally, the right- and left-mouse buttons are too mushy and loud for my taste. Overall, the Logitech G203 Prodigy is a decent budget gaming mouse, but it's not without its flaws.
Also Read:
Logitech G203 Prodigy DPI Levels
The Logitech G203 Prodigy is a high-performance gaming mouse that features a DPI range of 200-8,000. With its 1 ms report rate, the G203 is 8x faster than standard mice, making the onscreen response virtually instantaneous. The Logitech G203 Prodigy is also lightweight, durable and comfortable, making it the perfect choice for gaming. Additionally, the G203 features the HERO sensor and LIGHTSYNC RGB lighting, making it the perfect choice for gamers who want the best possible gaming experience.
How To Change DPI On Logitech g203?
To change the DPI on your Logitech g203, you'll need to use the Logitech Gaming Software. First, open the Logitech Gaming Software and click on the "Profiles" tab. Next, select the profile you want to edit and click on the "DPI" tab. From here, you can adjust the DPI sensitivity levels. You can set between one and five active levels that you'll cycle through, from 200 DPI to 8,000 DPI (provided you update the firmware). Once you've made your changes, be sure to click "Apply" and then "OK" to save your changes.