Game Settings
Best Mouse Dpi And Sensitivity Settings For Cyberpunk 2077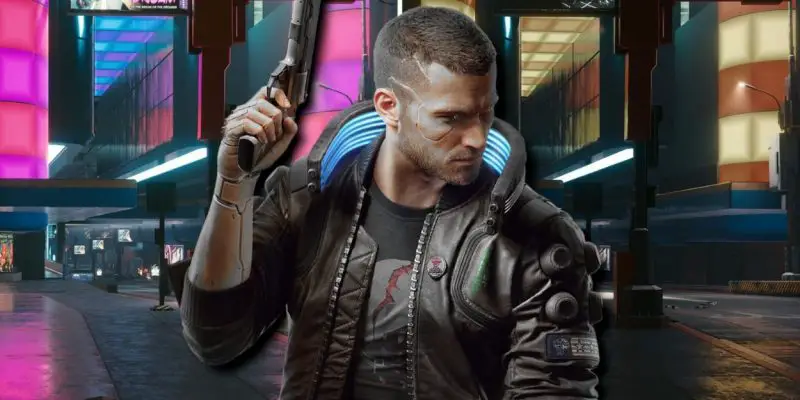 Imagine being hunted in an open-world metropolis while fighting poor movements and skipped pixels thanks to your mouse settings; it doesn't sound fun. But that could be you, especially when you have no knowledge of the effects DPI and mouse sensitivity settings have on your gaming experience.
In this article, we will help players break down these settings with recommendations for this specific game as you join 1 million players in the Cyberpunk universe to explore the possibility of immortality in a relic chip.
WHAT IS CYBERPUNK 2077?
Cyberpunk 2077 is a single-player action role-playing game released in December 2020, developed and published by CD Projekt Red and CD Projekt, respectively. This open-world game takes place in the Night City, with the main character racing against time to survive after taking up a life-threatening heist job offer from a fixer.
Playing as V in 2077, choosing one of three lifepaths: Corpo, Street Kid, and Nomad, which ultimately determines your first chapter, character's background story, acquaintances, character dialogues, and progressive story options, amongst other things. Most players choose the Street Kid life path, which provides players with multiple side quests.
Escape goons, unlock upgrades, and engage in combat with a large collection of weapons, including pistols, rifles, snipers, shotguns, revolvers, katanas, knives, clubs, axes, and machetes. With a foreign digital consciousness coexisting in your head threatening your existence, build relationships and complete missions to free yourself from said consciousness.
WHAT IS DPI?
One of the major mouse settings is the DPI. DPI is a standard acronym that stands for Dots Per Inch. This setting is represented by a numerical value representing the number of pixels covered on display by a mouse with one inch of movement.
This distance(dots) is covered in a straight line by a cursor and is determined by the set DPI value. A DPI of 1000 means that 1000 pixels are covered in your display with one inch of mouse movement. If you possess a 1080p monitor, that's the entire display.
Different mice possess different DPI ranges, with gaming mice having higher values exceeding 20000. The higher the DPI, the faster the mouse's pointer speed and mouse sensitivity.
WHAT IS SENSITIVITY?
The sensitivity in this article refers to in-game sensitivity is a measurement of the responsiveness of a mouse to input. This sensitivity is the speed and accuracy with which a mouse registers and responds to movement in a game.
Based on various softwares, different games have different sensitivities or intensifying effects on a mouse. In-game sensitivity heightens the set DPI; therefore, these two settings must complement each other. The higher the numerical value, the more sensitive the mouse will be, and vice versa.
Depending on preference, players are usually categorized into low-sens and high-sens players. Low-sens players prefer gaming with lower sensitivities, and high-sens players prefer higher sensitivities. In RPGs like Cyberpunk 2077, players use both vertical and horizontal movements, and a lower sensitivity offers accuracy and precision of movements.
HOW TO CHANGE DPI AND SENSITIVITY FOR CYBERPUNK 2077 IN SETTINGS
The Cyberpunk 2077 game developers allow players to adjust horizontal and vertical in-game sensitivity. This game is played in the first-person perspective, and the third-person perspective is used for special story moments or when driving.
To change the sensitivity, navigate the game's pause or main menu. From the menu, click on "Settings," tap on the "Controls," and scroll down to the "First Person Camera (Mouse)" and "Third Person Camera (Mouse)."
As this game is played mostly in first-person, adjust the horizontal and vertical sensitivity for the first-person camera to increase or decrease the mouse sensitivity. The game's default in-game mouse sensitivity is 5, the minimum in-game mouse sensitivity is 1, and the maximum sensitivity is 30.
BEST MOUSE SETTINGS FOR CYBERPUNK 2077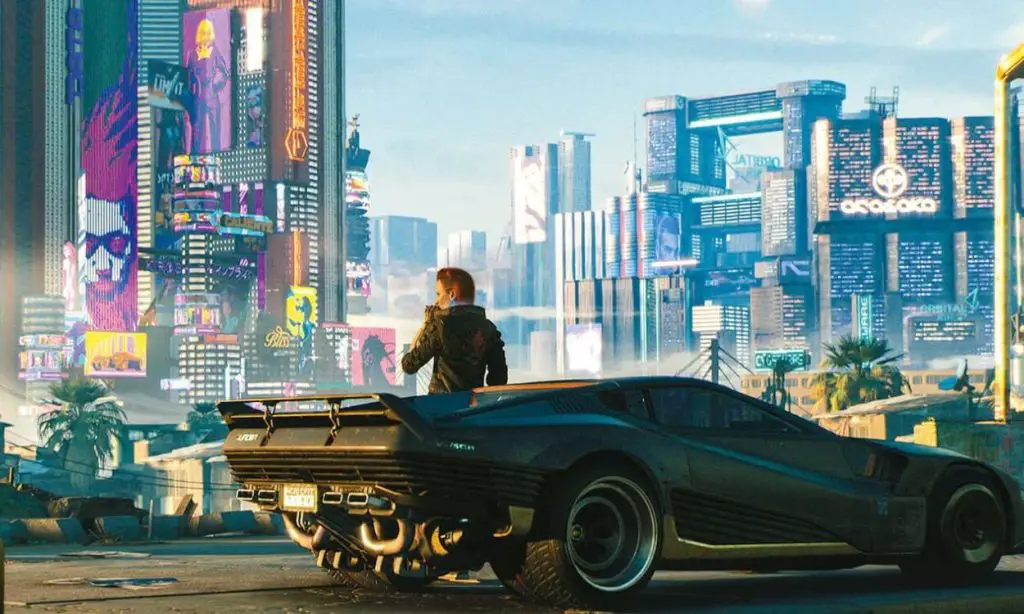 BEST MOUSE DPI FOR CYBERPUNK 2077
Take it down a notch; a value of 3000 wouldn't do you any good in an RPG like this one. It's advisable to use a DPI within the range of 400 – 800. High-sens players with preferences can still utilize these values and, to balance it up, crank up the in-game sensitivity. But for players with 4K display monitors, a higher DPI value of 1600 should suffice to prevent player fatigue with increased arm and wrist movements.
BEST MOUSE SENSITIVITY FOR CYBERPUNK 2077
The game provides a default value of 5 for mouse sensitivity. Although this is optimal for most players, many still complain of mouse under-sensitivity and over-sensitivity at this value. This variation results from the differences in preferred gameplay, personal preferences, monitor display, and DPI.
No set value's best for players in Cyberpunk 2077; the best sensitivity value is definitely one you're accustomed to. However, it's advisable to match an in-game sensitivity within 3-5 with a DPI of 800.
Some players experience mouse input lag. Here are a few fixes: Disable PC enhanced pointer precision option from system settings. From the game control option, turn off "Aim Assist" and Turn on "Show Advanced Options," and reduce the Horizontal and Vertical Turning Bonus to 0.
Also Read:
WHAT DPI DO CYBERPUNK 2077 PRO PLAYERS USE?
Most professional players on cyberpunk 2077 use DPIs of 400 and 800. And it is key to note that using this DPI doesn't automatically make you a pro gamer. Still, lots of practice and experimentation to streamline your gaming preferences can make your gaming experience seamless and take you to the top.
WHAT SENSITIVITY DO CYBERPUNK 2077 PRO PLAYERS USE?
Cyberpunk 2077 is a role-playing game that utilizes many movements; most professional players stick to the lower end of the sensitivity spectrum. A large percentage of the pro players have their in-game mouse sensitivities set between 2 and 4.
CONCLUSION
This article is a guide based on analysis and experience from other gamers. As helpful as this guide's information is, it's not a hard rule to an awesome gaming experience. Players should play around with the settings to find what works best for their gaming style and comfort. Thanks for reading. See you in our next article.