Game Settings
Tenz – Mouse, DPI, Sensitivity Settings For Valorant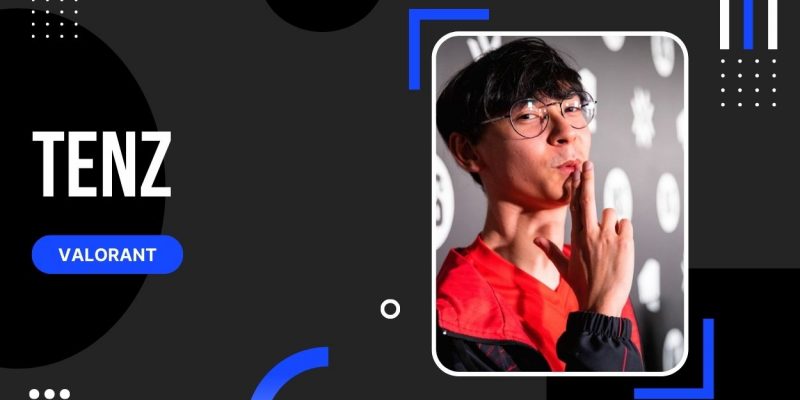 Tenz is one of the most successful Valorant players in the world. His mouse, DPI, and sensitivity settings are often analyzed and discussed by pros and amateurs alike. In this blog post, we will take a close look at Tenz's mouse, DPI, and sensitivity settings and examine how they affect his gameplay. So without further ado, let's get started!
Who is Tenz?
Tyson Ngo better known as TenZ first began playing in local and online events in 2017 but didn't start to get serious until 2019 when he joined the MDL. There, his skills improved drastically enough that Cloud9 signed him on to their CS:GO team just a week after he graduated from high school. However, TenZ only stayed with them for about six months before transitioning into becoming their first pro-Valorant player in 2020 April. He then left the organization in early 2021 and has been with Sentinels since March of this year.
What is Valorant?
Valorant is a free-to-play multiplayer first-person shooter developed and published by Riot Games. The game was released on June 2, 2020, for Microsoft Windows. The game features characters known as "agents" who have unique abilities. Players compete in 5v5 matches where the objective is to plant and defuse a bomb or rescue hostages. The game is similar to other popular games such as Counter-Strike: Global Offensive and Overwatch. Valorant has been well-received by critics and has been praised for its gameplay, graphics, and competitive scene.
Tenz mouse for Valorant
Tenz is considered by many to be one of the best Valorant players in the world. He is known for his amazing aim, quick reflexes, and clever strategies. So it's no surprise that he uses a high-quality gaming mouse to give himself the edge over his opponents. The Finalmouse Starlight Pro is Tenz's weapon of choice.
Finalmouse Starlight Pro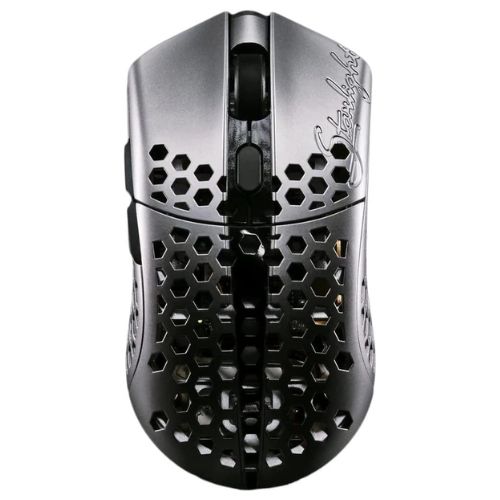 Features
6 buttons
20,000 DPI Sensor
1000hz polling rate
Battery life up to 160 hours
Finalmouse has created a unique product with the Starlight Pro. It is one of the lightest wireless mice on the market, and its size and shape make it comfortable to use for extended periods of time. However, there are some quality control issues with the scroll wheel, and the micro-USB connector is a disappointment at this price point. Overall, the mouse is a good option for gamers who are looking for something different from the mainstream options.
Tenz DPI for Valorant
Tenz is one of the most celebrated Valorant players in the world, and with good reason. His deft aiming and strategic playstyle have helped him secure victory in many tournaments. Though he is a gifted player, Tenz would not be nearly as successful without his carefully curated gaming setup. One important element of this setup is his mouse sensitivity, which he has honed to perfection using a dpi of 1600. This allows him to make small adjustments to his aim, giving him an extra edge in combat. As a result, Tenz's impressive skill isn't just due to natural talent – it's also the result of hours of practice and meticulous attention to detail.
Tenz sensitivity for Valorant
Tenz is considered by many to be one of the best Valorant players in the world. His precise aim and lightning-fast reflexes have helped him rack up an impressive number of kills in competitive matches. What's even more impressive is that he uses a 0.22 sensitivity in this game. For those unfamiliar with Valorant, the game's community generally considers sensitivities below 1.0 to be incredibly low. This means that Tenz has to make extremely small mouse movements in order to control his crosshair. Despite this, he is still able to maintain pinpoint accuracy and take down targets with ease. In a recent interview, Tenz attribute his success to hours of practice and his ability to remain calm under pressure. It's clear that he has mastered the game and is a force to be reckoned with in the competitive scene.
Tenz mouse settings for Valorant
| | | | |
| --- | --- | --- | --- |
| DPI | Sensitivity | eDPI | Zoom Sensitivity |
| 1600 | 0.22 | 352 | 1 |
| Hz | Windows Sensitivity | Raw Input Buffer | |
| 1000 | 6 | On | |