Game Settings
Best Mouse Dpi And Sensitivity Settings For Overwatch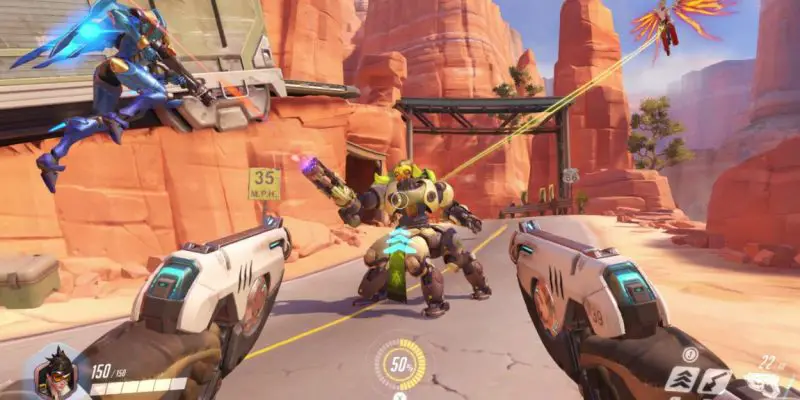 The best mouse DPI and sensitivity settings are the keys to unlocking the best online gaming experience in one of the best top hit games in the world, known as Overwatch.
This article explains and provides valuable tips for selecting the appropriate mouse DPI and sensitivity settings. Suppose you don't want to be one of the Overwatch players complaining about tired wrists and a horrible gaming experience due to repetitive motions. In that case, I recommend paying close attention to every aspect of this article so you know the ideal Overwatch mouse DPI and sensitivity settings.
Let's get started!
WHAT IS OVERWATCH?
Overwatch was released in 2016 by Blizzard Entertainment. The game combines elements of FPS (first-person shooter) games with RPG (role-playing game). Players take on the role of a soldier who defends against enemy forces across various maps and modes.
Critics praised Overwatch for being easy to learn, having a wide range of exciting hero characters, having a cartoony art style, and being fun to play. Blizzard made more than $1 billion in the first year after the game came out, and after three years, it had more than 50 million players. Overwatch is thought to be one of the best games of all time. It has won much game of the year awards and other honors.
Overwatch's gameplay and personalization choices made it famous. Gamers may play as their favorite heroes, modify them with skins and accessories, or build their own. Players may pick character classes and specializations. It allowed every gamer to choose their favorite style.
WHAT IS DPI?
Dots per inch, or DPI, is the unit of measurement used by computer mice to measure physical distance. CPI, or counts per inch, is a more precise term.
It is the number of dots or pixels on a computer screen. The smaller the size of each dot, the higher the dpi. A 1600 x 1200 resolution display, for example, has a pixel density of 160 dpi. This means that each pixel is 16 times larger than before. You'll need to change the dpi level if you wish to print something from your computer.
PRO TIP: To ensure a high-quality gaming experience, I recommend increasing the dpi level. The higher the DPI, the faster the mouse moves and the more responsive it feels.
WHAT IS SENSITIVITY?
The term "sensitivity" refers to the degree to which the mouse is sensitive to or receptive to movement.
It's essential to have suitable mouse sensitivity settings if you play video games to avoid having a bad time.
The sensitivity of the mouse determines how accurately you can manipulate the pointer. For example, if you play a game with low mouse sensitivity, you can quickly move the cursor. If you're playing a game with a high mouse sensitivity, you'll have to click more forcefully to move the pointer. When selecting a gaming mouse, keep the mouse sensitivity setting in mind.
HOW TO CHANGE DPI SENSITIVITY FOR OVERWATCH IN SETTINGS?
In this guide, we will show you how to change your DPI and sensitivity settings for Overwatch. These settings can be changed in the game's settings menu.
DPI, or dots per inch, is a measure of how sensitive your mouse is. The higher the DPI, the more sensitive your mouse will be.
Sensitivity is a measure of how fast your mouse pointer moves across the screen. The higher the sensitivity, the faster your mouse pointer will move.
1. Open the Overwatch settings menu.
2. Click on the "Controls" tab.
3. Scroll down to the "DPI" and "Sensitivity" settings.
4. Adjust the settings to your desired level.
5. Click "Apply" to save your changes.
Also Read:
BEST MOUSE SETTINGS FOR OVERWATCH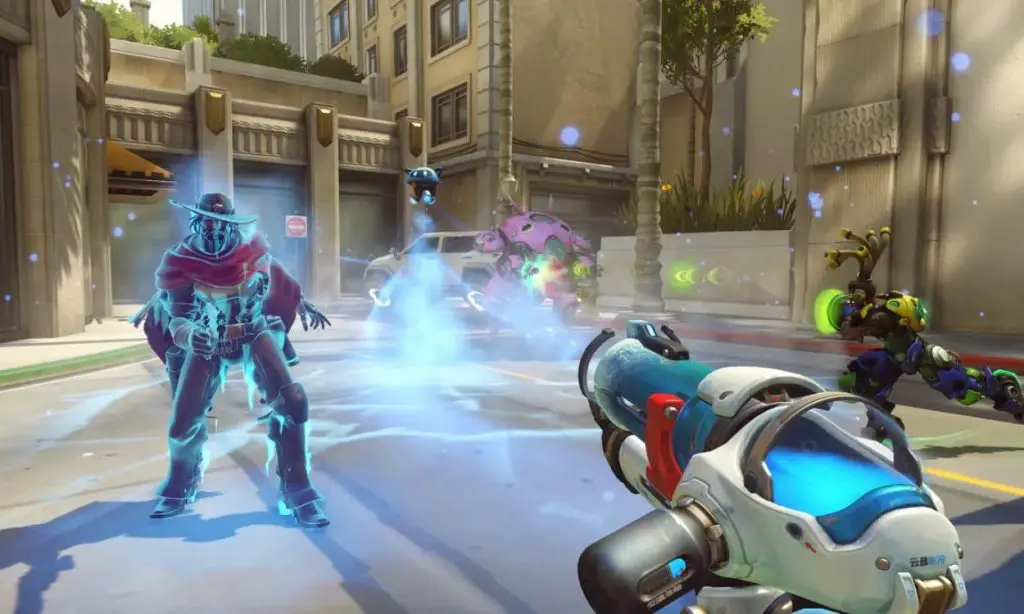 BEST MOUSE DPI FOR OVERWATCH
When you play Overwatch, your mouse DPI settings are one of the most important things to think about. Your DPI (dots per inch) controls how sensitive your mouse is, and it's a big part of how well you'll be able to aim and shoot in the game.
There is no "perfect" DPI setting for Overwatch, but you can stick to some basic guidelines. Most players should have a DPI between 400 and 800. This lets you aim quickly and accurately, but not so much that your hand starts to shake.
BEST MOUSE SENSITIVITY FOR OVERWATCH
There are a lot of different considerations that go into deciding which mouse is ideal for Overwatch. When selecting a mouse that is suited to the requirements of a player, it is essential to take into consideration a variety of aspects, especially sensitivity.
In Overwatch, the optimal range for sensitivity is somewhere between 5 and 7.75. This is due to the fact that it gives an adequate level of precision without being either slow or too fast.
WHAT DPI DO OVERWATCH PRO PLAYERS USE?
It is crucial to know the DPI of other players in order to take inspiration and select the best fit for you, the majority of Overwatch players often utilize DPI settings of 800 or higher. Here is a list of the top 10 professional Overwatch players and their DPI settings.
Closer– He uses 800 DPI
NotE– He utilizes 800 DPI
Marve1– He makes use of 1,000 DPI
Tobi– He uses 800 DPI
SLIME– He uses 1,000 DPI
Creative– He makes use of 1,000 DPI
Fits– He utilizes 800 DPI
Shax– He uses 800 DPI
McGravy– He makes use of 800 DPI
BQB– He uses 800 DPI
WHAT SENSITIVITY DO OVERWATCH PRO PLAYERS USE?
The majority of players utilize a sensitivity of between 5 and 8.50. This is due to the fact that it gives sufficient precision without being too slow or fast. Here are the top 10 best pro Overwatch players and their sensitivity.
Closer– He uses 8.00 sensitivity
NotE– He utilizes 6.00 sensitivity
Marve1– He makes use of 6.00 sensitivity
Tobi– He uses 8.50 sensitivity
SLIME– He uses 7.20 sensitivity
Creative– He makes use of 3.09 sensitivity
Fits– He utilizes 4.40 sensitivity
Shax-He uses 5.50 sensitivity
McGravy– He makes use 5.25 sensitivity
BQB– He uses 2.40 sensitivity
CONCLUSION
This post has provided you with helpful information on how to change the DPI and sensitivity settings in Overwatch. We've also included tips on finding the best settings for your gaming experience. We hope you found this article helpful; please leave a comment if you have any queries.
Have fun with the best gaming experience ever!