Game Settings
Best Mouse Dpi And Sensitivity Settings For World of Warcraft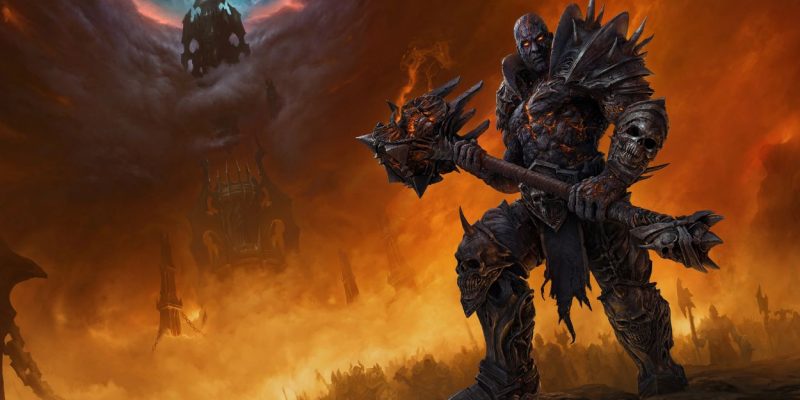 We can all agree that game settings don't make a good player but can make a seamless or horrible gaming experience. Tweaking your mouse setting to your most effective state is crucial to improve performance and gaming experience. Some players are oblivious of the effect DPI and mouse sensitivity settings have on their mouse. This article explores these terms with recommendations on the ideal settings for the magical World of Warcraft.
WHAT IS WORLD OF WARCRAFT?
World of Warcraft released in 2004 was developed and published by Blizzard Entertainment after the game's initial announcement in 2001. This game is a MMORPG set in Azeroth in the Warcraft Universe. The game has eight major expansions: The Burning Crusade, Wrath of the Lich King, Cataclysm, Mists of Pandaria, Warlords of Draenor, Legion, Battle of Azeroth and Shadowland; the franchise intends to release a ninth expansion called Dragonflight in November of 2022.
An expansion pack is a software that adds new features to existing software, like an update. These packs give updates like new characters, weapons, and locations which players couldn't access before. An expansion software can't stand on its own because it's configured based on the mother software. You can't install and play Shadowlands without the pre-existing WoW's complete collection. Luckily if you are getting the game software, you'd only need to make one purchase which contains all existing packs. You would only purchase an expansion pack if it were released after your initial purchase.
This open-world game offers avatar customization with fantasy, Sci-Fi and steampunk elements. The game also offers first or third-person perspective, but most players go for the third. Earn experience points by visiting locations, finding resources, fighting monsters, completing quests, and engaging in duels leveling up to acquire new abilities and equipment. Staying alive is paramount as getting killed turns players into ghosts that wait on characters and spirit healers possessing special abilities to resurrect or journey to the location of death.
WHAT IS DPI?
DPI means Dots Per Inch, which most argue should be CPI(Counts Per Inch). DPI measures the number of pixels your mouse recognizes and registers with one inch of movement. The dots (number of pixels) is the distance your mouse travels on the monitor. DPI values differ from mouse to mouse, with office mice running up to 1600 and gaming mice hitting values over 20000.
The higher the DPI value, the more registered pixels and the faster the mouse transverses across your screen. If you have a 1080p display monitor and a DPI of 2000, you will cover your entire screen with little over half an inch of mouse movement. Players can adjust their DPI values depending on the game and preferred game style.
After extended gameplay, users tend to find their DPI sweet spot with increased gaming instincts. In most cases, a high DPI is handy for swift movements in aggressive gameplay for FPS games. In contrast, low DPI is helpful in exploration and role-playing games that require more precise movements.
WHAT IS SENSITIVITY?
The DPI acts as a general sensitivity, but the in-game sensitivity shouldn't be ignored as these two complement each other for a seamless gaming experience. This sensitivity is the degree of a mouse's responsiveness to input and how quickly it's registered in the game.
In-game mouse sensitivity is different for each game, so one set value can't work on all games because of differences in software and calibration. For most games, the values go on a scale of lowest to highest, with the lower value offering a low sensitivity and a higher value offering high sensitivity. Low sensitivity utilizes more arm movements, while wrist movements alone do the job with high sensitivity.
HOW TO CHANGE DPI AND SENSITIVITY FOR WORLD OF WARCRAFT IN SETTINGS
Changing the sensitivity in World of Warcraft is a little tricky as the developers haven't provided a numerical calibration; rather, they offer a scale similar to the PC's mouse sensitivity settings. However, it can be adjusted to do this:
Locate the game's main or pause menu by pressing "ESC" and clicking on "Interface." Tap the "Mouse" tab and adjust the mouse sensitivity slider towards high or low. Also, adjust the "Mouse Look Speed" to tweak the speed of the in-game camera movement. Some players complain of the game's heightened sensitivity; if you experience this, uncheck the "Mouse Sensitivity" and disable "Enhance Pointer Precision" from your PC control panel.
BEST MOUSE SETTINGS FOR WORLD OF WARCRAFT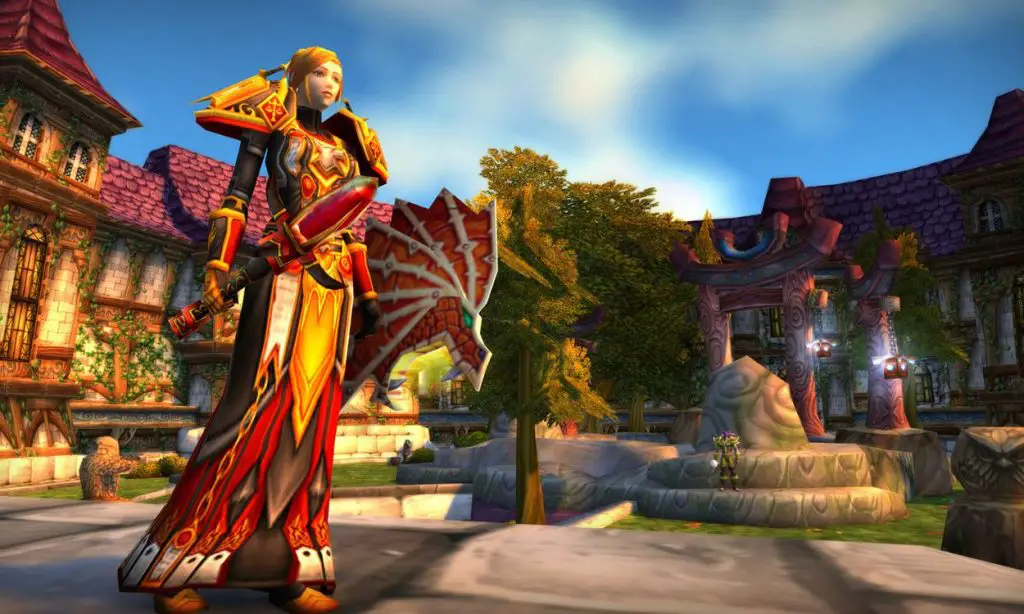 BEST MOUSE DPI FOR WORLD OF WARCRAFT
This game features quests and exploration. Choosing a DPI suitable for combat styles isn't advisable, especially if your mouse doesn't have a button to switch between DPIs. A value over 3000 isn't very necessary unless you utilize a 4K display. Players have performed exceptionally with DPIs within the range of 400 -1800.
Although this range is wide, players must choose DPI values considering their experience, reflex, muscle memory, display and in-game sensitivity.
BEST MOUSE SENSITIVITY FOR WORLD OF WARCRAFT
As the game doesn't provide a numbering system, we can't provide a figure. However, with our analysis setting the slider within the first quarter of the mouse sensitivity bar should do the trick. The game has the slider in the middle by default, but most players find this to be too sensitive.
Also Read:
WHAT DPI DO WORLD OF WARCRAFT PRO PLAYERS USE?
A large percentage of the professional players in World of Warcraft use a DPI of 400 – 800. Even though this may seem low, they compensate by increasing the in-game sensitivity.
WHAT SENSITIVITY DO WORLD OF WARCRAFT PRO PLAYERS USE?
As the average professional player uses a DPI between 400-800, it's been discovered that they pair this with an in-game sensitivity within the second quarter of the bar.
CONCLUSION
These values are given as a "one size fits all" recommendation but as a guide to fine-tuning your mouse settings to your most effective range. To do this, a lot of trial and error will occur, but in the end, you'll find what works best for you, and it'll come in handy in tweaking settings for other games. Thank you for reading. See you in our next article.