Reviews
4 Best BenQ Zowie Mouses in 2022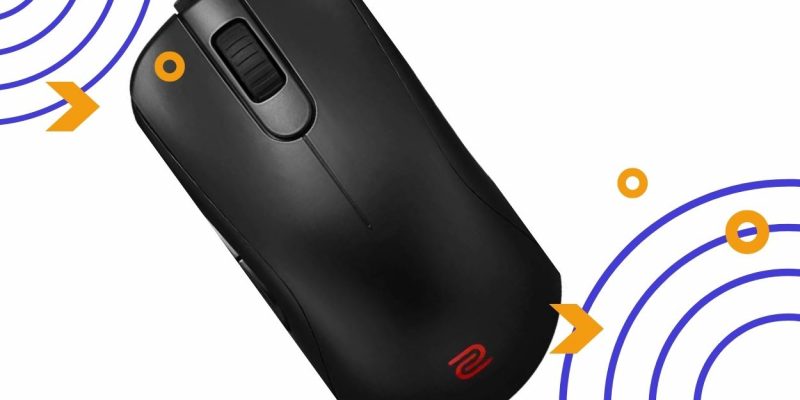 Founded in 2008, ZOWIE is committed to providing esports enthusiasts with ergonomic and high-performance equipment. The ZOWIE brand is under BEN-Q, a Taiwanese multinational company majoring in technology products and consumer electronics. ZOWIE claims to be dedicated to becoming the most professional esports brand. Its products include gaming monitors, mice, mouse pads, keyboards, and audio systems.
Zowie Mouse Benefits
Zowie mice have maintained a giant-level status in the gaming industry due to their high performance and ergonomics focus. The brand holds close to the performance-first mindset in its products. The Zowie mice are comfortable to hold, have a perfect grip, and are ergonomically designed to fit in various palm sizes. In addition to this comfort layer, the Zowie mice are ideal for individuals who don't like software-based mice. The Zowie mice have everything controlled on the pack and do not require driver updates. Making it an easy-to-operate mouse with an all-in-one configuration. Performance-wise, Zowie mice are a thing to go with. The mouse ensures reliability with an easily adjustable DPI and highly responsive buttons to give you a worthwhile gaming experience. Keep reading as we review some of the best Zowie mice on the market.
Best Zowie Mouses
Pick For CS:GO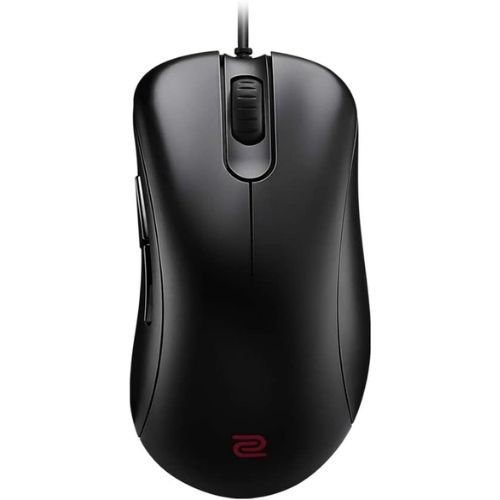 BenQ Zowie EC2
Four adjustable DPI
Five buttons
Four DPI profiles
3360 sensor
Small Hands Pick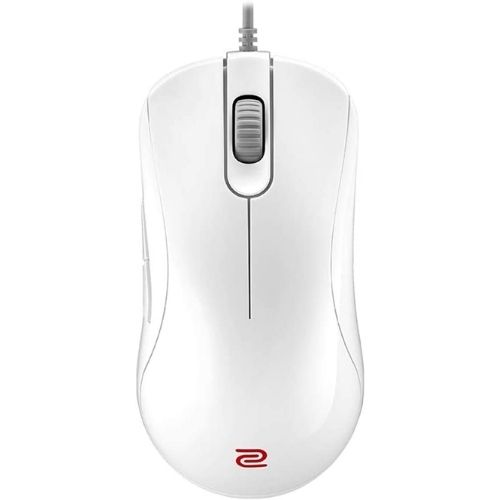 BenQ Zowie ZA13
Adjustable DPI
3360 Sensor
Plug and play
Five buttons
Pick for Valorant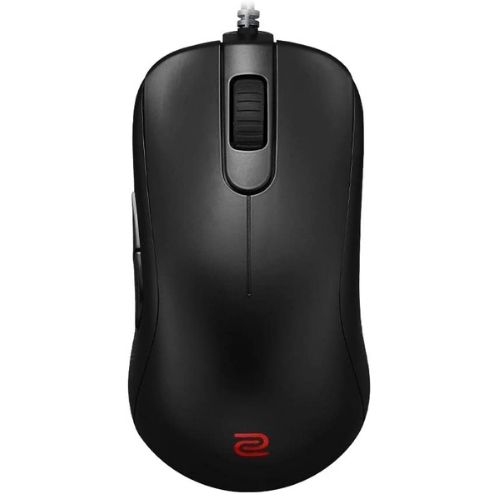 BenQ Zowie S2
Four adjustable DPI
Adjustable polling rate
Plug and play
Ergonomic design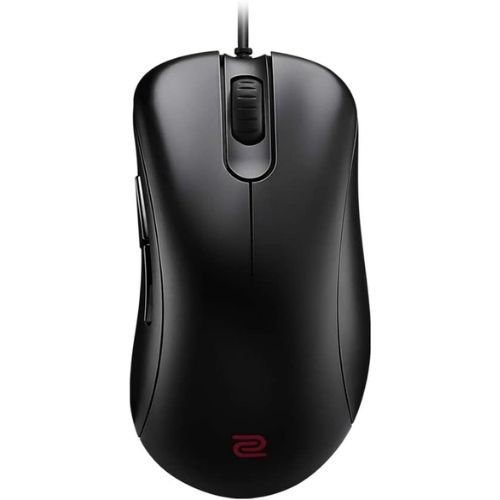 Features:
Four adjustable DPI(400/800/1600/3200)
Driverless adjustable polling rate(124/500/1000Hz)
Driverless plug and play
3360 sensor
Five buttons
Four DPI profiles
Slightly curved ergonomic design
The BenQ Zowie EC 2 is an ideal gaming mouse for CS: GO, where precision matters. Its DPI range is suitable for CS: GO players who need between 400 to 1200 DPI. This DPI range and the accurate PMW3360 sensor give you the required in-game precision. Its ergonomic design gives you a perfect grip, thus the ultimate gaming control you need. Furthermore, it has two plastic pads at the bottom, referred to as glides that help smooth the movement.
The adjustable polling rate contributes to a worthwhile gaming experience, especially when playing intensive games. In addition, this mouse has an ideal gaming mouse weight that prevents lifting from rapid clicking. The plug-and-play feature makes it easy to use this mouse and customize the settings without the huddle of additional software and driver updates. The mouse gives you a highly responsive gaming experience from its low click latency and a wide CPI range. The lack of customization software and RGB lighting zones in the Zowie EC 2 is a turn-off for individuals who love customization and aesthetics.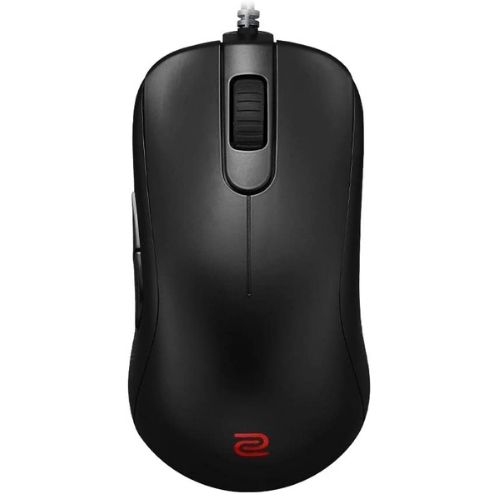 Features:
Four adjustable DPI(400/800/1600/3200)
Adjustable polling rate(125/500/1000)
Plug and play
3360 sensor
Five buttons
Ergonomic design
The BenQ Zowie S2 is an ideal valorant gaming mouse. The PMW3360 sensor is capable of a high CPI and a maximum tracking speed of 250IPS giving you an uninterrupted ultimate gaming experience. The mouse's adjustable DPI range gives you the ideal gaming precision required in an FPS game such as valorant. Ergonomic-wise, this mouse is suitable for right-handed people. It has a small size that is comfortable for use by small-handed individuals.
In addition, it has enhanced palm support, allowing more free movement and grip. It has reasonably lightweight for enhanced control. The driverless feature makes it ideal for consistent gaming. Zowie also reasons that professional gamers do not always need to fiddle with driver settings. It has a raised cable attachment to eliminate the rubbing against the mouse pad. Like the Zowie EC 2, the Zowie S2 does not have the RGB and customization software capabilities. In addition, it has a straightforward matte design and a stiff cable.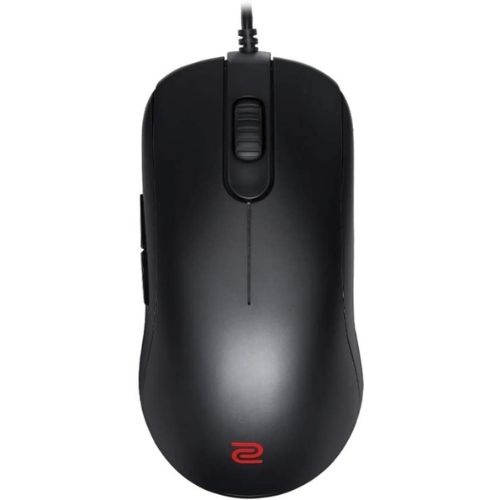 Features:
Adjustable DPI(400/800/1600/3200)
Adjustable polling rate(125/500/1000Hz)
3360 Sensor
Plug and play
Five buttons
Comfort is essential with gaming mice. Through ergonomics, a gaming mouse can be, made comfortable to use and add more control with grip. The BenQ Zowie FK2-B is a symmetrical right-handed mouse that offers the user a worthwhile gaming experience through its ergonomic fingertip grip control. This mouse is ideal for individuals with both small and large hand sizes. This gives you the ultimate control of the gaming situation with all the buttons at easy reach. The plug-and-play feature adds simplicity to its usage.
Furthermore, it has a PMW 3360 sensor that adds functionality and performance. You can have an uninterrupted gaming experience with an adjustable DPI range and an adjustable polling rate that you can adjust to suit your gaming situation. Like the Zowie S2, it has a raised cable attachment that prevents the cable from rubbing the mouse pad. However, it has a straightforward low profile shape and design that does not support customization and aesthetics. Overall, the Zowie FK2-B is an ideal gaming mouse if you want an enhanced grip and control of your gaming situations.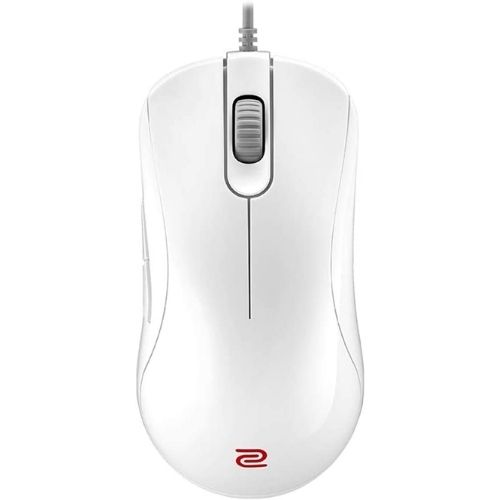 Features:
Adjustable DPI(400/800/1600/3200)
Adjustable polling rate(125/500/1000Hz)
3360 Sensor
Plug and play
Five buttons
Small-handed individuals always have difficulty looking for a gaming mouse that ergonomically fits their palms. The Zowie fills this gap by providing a mouse that is ideal for use by small-handed people; the BenQ Zowie ZA13. This mouse is ergonomically designed for effective palm and claw grip in all hand sizes. This gives you the ultimate control of your gaming situation. It feels well-built and has features that make it ideal for gaming. Its adjustable DPI and polling rate features enable control and precision in FPS games. This high-profile mouse also has excellent palm support, especially for intense gaming. In addition, it is compatible with various operating systems, including Windows, Linux, and Mac. Just like the other Zowie mice we have discussed, the Zowie AA13 does not have any additional software or RGB lighting. Thus not ideal for customization and aesthetics.
Also Read:
Are BenQ Zowie Mouses Any Good?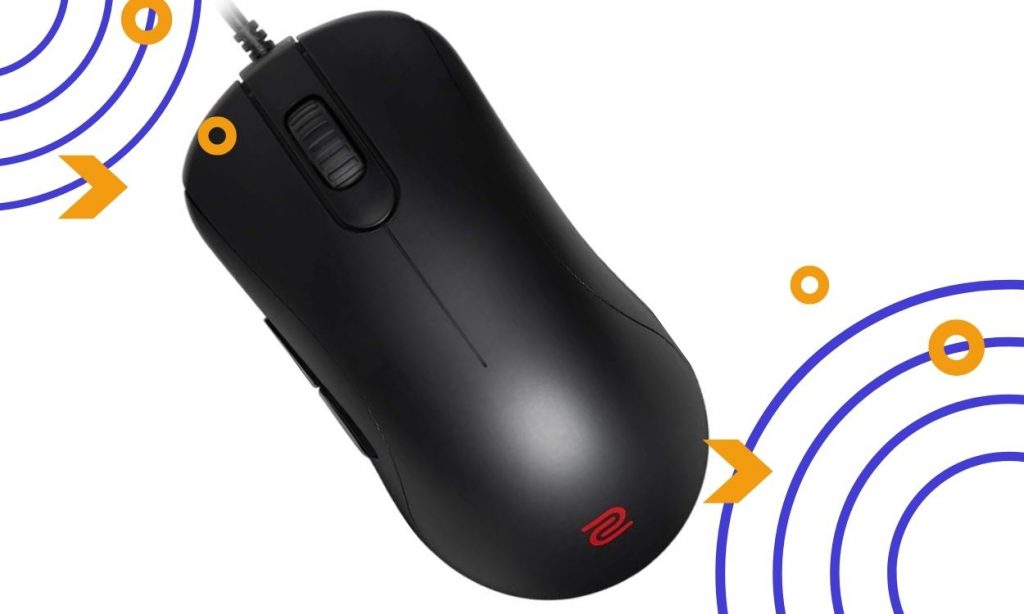 Zowie strives to provide the esports industry with high-quality, high-performance, professional e-sports equipment. The Zowie mice are ideal for gamers with no touch for customizations and aesthetics. The brand focuses on producing ergonomic compatible gaming mice that various groups of people can use. Furthermore, as discussed above, they have gaming mice ideal for different gaming situations. 
How do I choose a Zowie mouse?
Zowie has divided the mice into various series to assist you in determining which one is appropriate for you.
The Zowie FK series consists of three distinct models: the FK1+, FK1, and the FK2. The mouse features an ambidextrous design that gives users flexibility in both hands. In addition, it has a low-profile design and flexibility through claw or palm grip.
The ZA series is available in three different sizes: 11, 12, and 13. It features an ambidextrous design with a high-profile design to ensure a comfy fit for both claw and palm grip users.
The Zowie EC Series is a right-handed ergonomic design available in two versions, each with its own version of the 3310 or 3360 sensors. The EC1-A and EC2-A are equipped with 3310 sensors, whereas the EC1-B and EC2-B feature the more advanced 3360 sensors to provide a different tracking experience for the user
Since all Zowie mice are driven by software, there is no more inconvenient automated software download once you attach your mouse. Simply connect and play with our mice. You may change the DPI (dots per inch), polling rate, and LOD (lift-off distance) all through your mouse using the controls described in the manual.
FAQ:
What is the best Zowie mouse for FPS?
The Zowie FK2 is a high-quality FPS gaming mouse that delivers exceptional performance and overall comfort. It has an Avago 3310 sensor and a 3,200 max DPI with adjustable polling rate of up to 1000Hz.
What is the best mouse for CS:GO?
The BenQ Zowie EC 2 is a great gaming mouse for CS:GO, since accuracy is essential. Its DPI range fits players who require between 400 and 1200 DPI in CS:GO. This DPI range, as well as the accurate PMW3360 sensor, provide the precise in-game precision required by gamers.
Is Zowie mouse worth the purchase?
It's a great option if you don't like mice with holes but still want a lightweight mouse that has an excellent overall performance. Very well-built design.
What Zowie mouse do pros use?
There are quite a few mice that are prominent in the FPS eSport business. Among the most popular are the Zowie FK series.
Why is Zowie so popular?
Zowie has a performance-first mindset that's readily evident in any mouse from the box. The modest, yet comfortable, designs of Zowie mice ensure that each line caters to a variety of grip types, palm sizes, and playing styles.
What is the latest Zowie mouse?
ZOWIE announced the EC3-C and a new C version mice line. As there are more FPS games these days with additional gameplay features such as aggressive vertical movements or flicks, requiring distinct mouse usage demands, the new EC3-C is being launched as an alternative choice to consider.
What switches do Zowie mice use?
The Zowie S2 features Huano switches, which are more resistant than Omron switches.
When did BenQ buy Zowie?
On 10 December 2015, BenQ announced that ZOWIE GEAR would become their new gaming division. Their newer products include mice, mouse pads, sound cards, monitors, and other gaming accessories
We use affiliate links and may receive a commission on purchases. Read more here.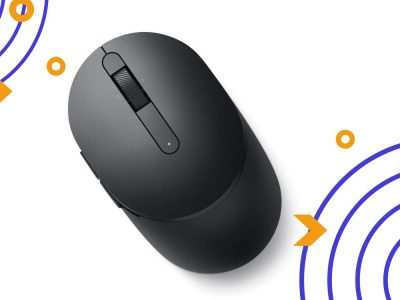 Reviews
There are several reasons to buy a Dell mouse. Firstly, it is the invariable quality ...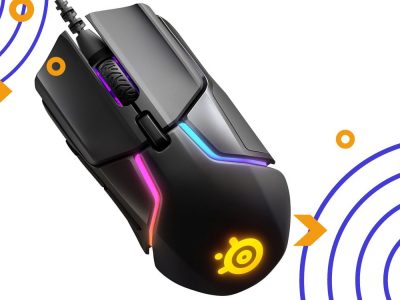 Reviews
Do you play an incredible driving shooter where every second is filled with action or ...