Reviews
5 Best Bloody Mouses For Gamers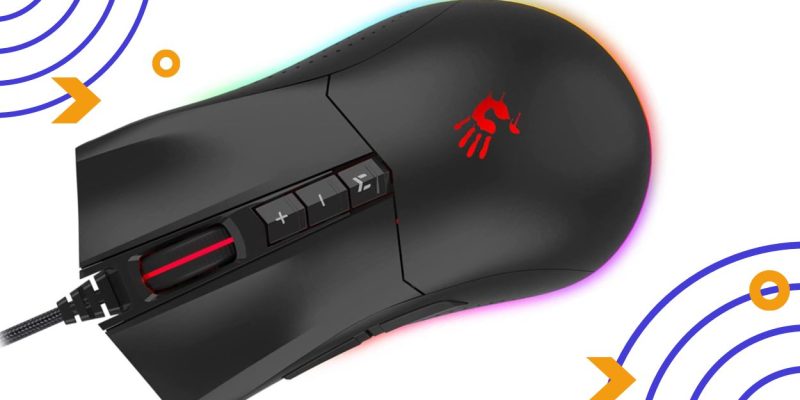 All gamers want with their computer accessories are zero latency and smooth usage.
When it comes to computer mice, Bloody ticks all the boxes with their reasonably priced gaming mice.
As each person has different needs, Bloody's mice are designed to meet the majority of these needs with their Light Key technology and smooth movable.
With that said, let's look at the 5 best Bloody mice!
Editor's Pick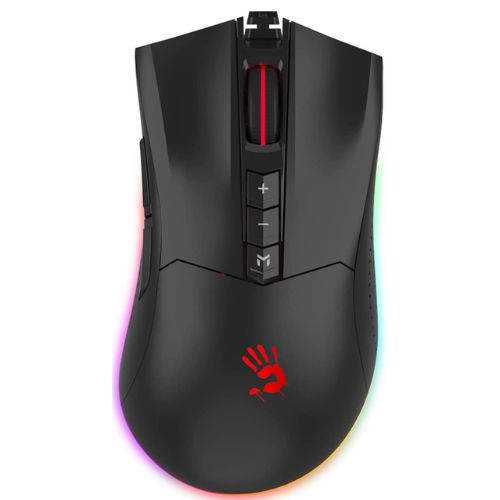 Bloody ES9Plus Gaming Mouse
6 buttons
RGB lights
250 IPS tracking speed
10000 CPI resolution
Premium Pick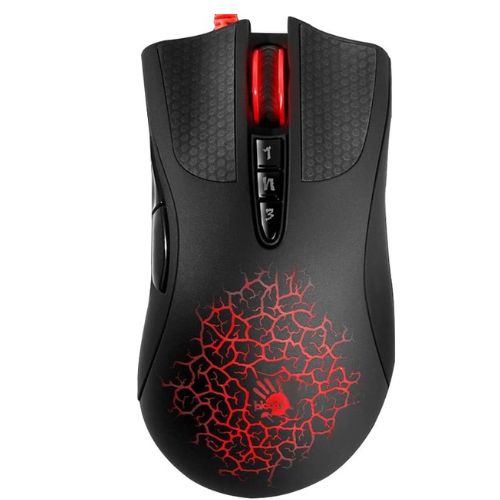 Bloody AL90 Optical Gaming Mouse
Ergonomic design
8 programmable buttons
Pixart ADNS-9800 Laser Engine
Optical Switch & Scroll
Budget Pick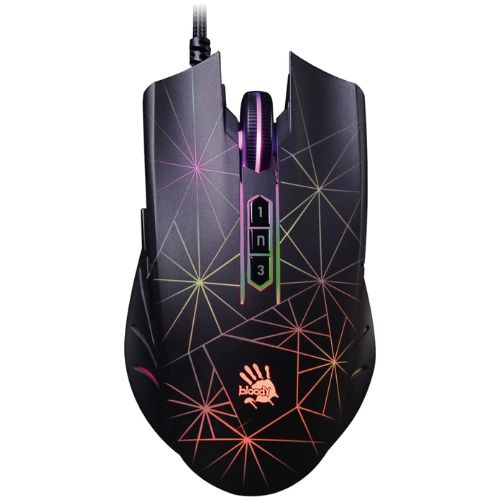 Bloody P81s Optical Gaming Mouse
Wireless
1750 DPI DD optical sensor
Ergonomic design
Extended battery life
Bloody A70x Optical Gaming Mouse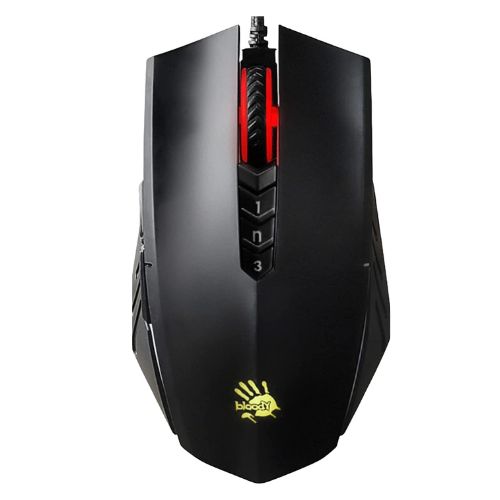 Features
3 buttons
Infrared 
B-3332S Premium Performance Optical Engine
Wired connectivity
Optical movement detection
RGB lights
8000 DPI / CPI
The Bloody A70x is a gaming mouse complete with fast response and high-speed wheel movability to ensure a smooth gaming experience.
The latter also takes help from taking input using infra-red beams instead of the mechanical mouse ball to achieve the output in real-time. 
Other than clicky buttons and quick responsiveness, the A70x also features RGB lights with 16.8 million color variations. 
While there is no wireless connectivity, the A70x is lightweight and easy to use. 
On the other hand, some reviews state that the buttons of the A70x stop working after constant use which may indicate that the quality of materials is not up to the mark. 
Bloody AL90 Optical Gaming Mouse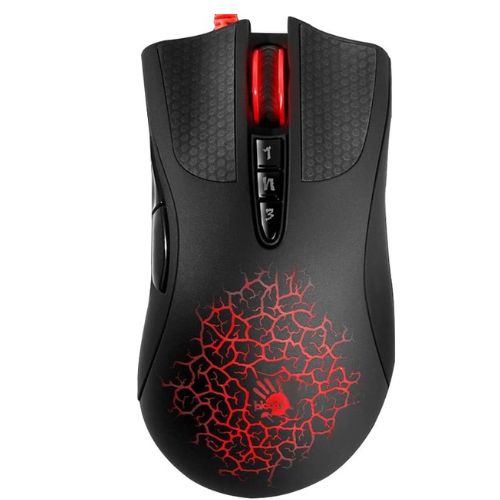 Features
Ergonomic design
Optical Switch & Scroll
8 programmable buttons
Pixart ADNS-9800 Laser Engine
The exterior of the AL90 by Bloody features an ergonomic design with a sweat-resistant finish. This makes it perfect for all hand sizes and shapes.
With textured left and right keys, the mouse also has adjustable weight, which you can set according to your preferences. 
Bloody's Light Key technology registers the key presses instantly and produces the outcome at the speed of light; ideal for gamers who want quick results.
The 8 buttons on the AL90 are also programmable through the Bloody Gaming software and you can set them accordingly for different games.
Similarly to the A70x, the AL90 has also received criticism regarding its build quality and buttons. 
Also Read:
Bloody V7 Ergonomic Claw Grip Gaming Mouse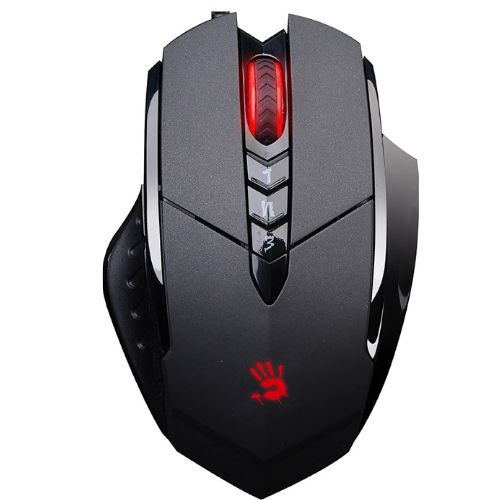 Features
Ergonomic design
Optical movement design
9 programmable buttons
X Glide Armor Boots; pads on the bottom of the mouse to eliminate friction between movements
CPI Settings: 100-3200 (100cpi increments)
125/250/500/1000hz Polling Rate
With an ergonomic design, the V7 has a non-slip coating which reduces accidental movements of your hands. It makes sure that you have control whilst playing games.
As the V7 has 9 buttons, these can be programmed for various shortcuts within games as well as daily computer browsing.
The V7 also shares the quick response rates from other Bloody mice and registers key inputs in real-time.
However, certain reviews claim the software does not function properly upon using the mouse for the first time. Moreover, the buttons and keys are said to be fragile and malfunctioning. 
Bloody ES9 Plus FPS RGB Gaming Mouse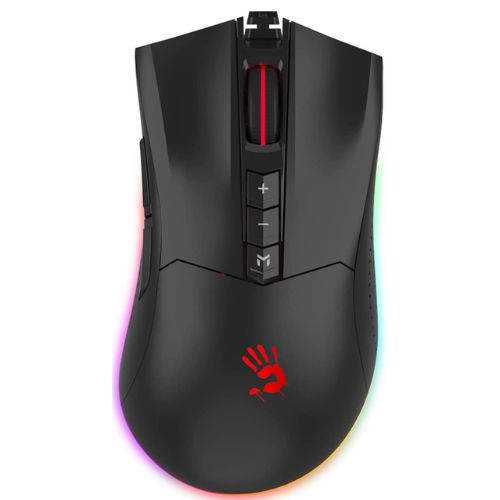 Features
Ambidextrous; usable for both hands
6 buttons
BC3332-A Gaming Engine
RGB lights
2000 Hz report rate 
250 IPS tracking speed
10000 CPI resolution
The chip inside the ES9 Plus provides no latency; provides an immediate effect on inputs and registers them on the screen.
As the ES9 Plus is ergonomically designed to accommodate both right and left-handed people, this mouse is popular among many gamers in this price range.
As with all gaming mice, the ES9 also houses RGB lights and has 15-zone RGB animation with 4 different effects.
The mouse has 'metal feet' at the bottom which help eliminate friction and provide smooth movement on almost any surface. 
Another design feature of the ES9 is that it features holes on the sides which help sweaty palms. 
While this mouse may tick all the boxes, it only has wired connectivity and no Bluetooth or wireless alternative.  
Bloody P81s Optical Gaming Mouse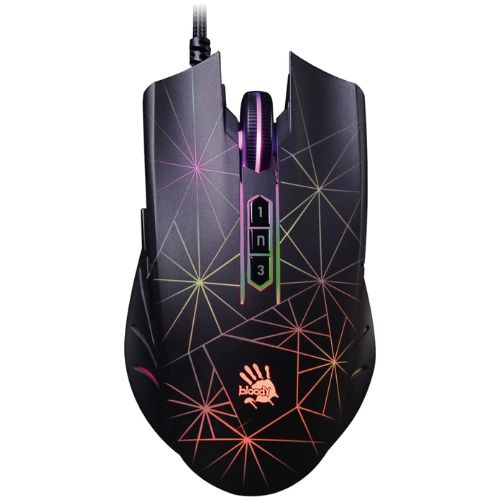 Features
Optical movement technology
RGB lights
BC3332-S Gaming Engine
5 buttons
2000 Hz report rate 
150 IPS tracking speed
8000 CPI resolution
FAQ:
How Do You Reset a Bloody Mouse?
Unplug the mouse from the computer.
Press the left and right keys together.
While pressing the keys, connect the mouse back to the computer.
After about 5 seconds, release the keys. An LED light will appear if the mouse resets successfully.
What Bloody Mouse Can Drag Click?
Drag clicking is where you hold down on a left or right key to make the mouse register continuous clicks. 
In our list of 5 best Bloody mice, the A70x and AL90 are the best for drag clicking. 
Is Bloody A Good Mouse Brand?
Bloody produces gaming mice and other computer accessories such as keyboards and headsets.
Their mice are popular for their moderate pricing,  sensors, and drag clicking. 
Does the Bloody Mouse Have Software?
Like all major mice, Bloody also has its own software for its mice. 
The Bloody Esport Software allows you to optimize all the buttons of your gaming mouse consisting of sensitivity, macro, and RGB lighting animation. 
Bloody produces good gaming mice at reasonable rates. Their specifications and features are excellent for the price but you can get a better mouse if your budget allows it. 
Do comment below if you have used Bloody mice before and if so, how was your experience.