Game Settings
Best Mouse Dpi And Sensitivity Settings For StarCraft II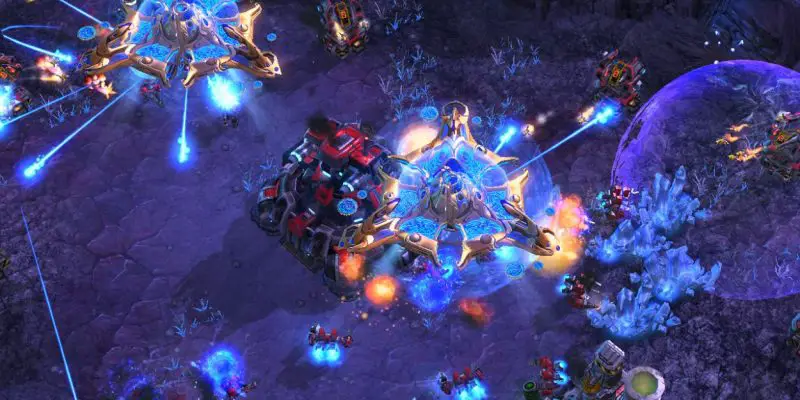 You understand how crucial it is to have the proper mouse sensitivity and DPI settings if you play StarCraft II. We can help if you're having trouble figuring out the best settings so that you can play StarCraft II with comfort, clarity, and precision.
When you're playing a game, the mouse is your primary way of interacting with the game. If you have low sensitivity in StarCraft II and cannot easily move your cursor around the screen, it may be difficult for you to do things like click on items or select units. Players have trained for days to build muscle memory. Let's talk about how you can obtain that setting of the mouse such that even if you change your equipment, you'll be able to modify your consideration for your taste without the fear of a decline in precision. Before we discuss the typical settings for both DPI and sensitivity, let's first address a few straightforward questions for you.
WHAT IS STARCRAFT II?
Blizzard Entertainment created and released the science fiction real-time strategy video game StarCraft II: Wings of Liberty. It was made available for both Mac OS X and Microsoft Windows in July of 2010. It is a follow-up to the video game StarCraft from 1998 and the Brood War expansion pack. The fact that StarCraft II is a well-made game in and of itself is one of the key factors in its popularity, especially in South Korea.
StarCraft II redefined the real-time strategy genre and the galaxy is up for grabs. A classic tale campaign, top-notch multiplayer competition, and cooperative co-op scenarios let you experience cosmic combat. StarCraft II has been free-to-play since November 2017, although there is also paid single-player, co-op, and cosmetic content available.
StarCraft II emphasizes the Terrans (humans). Originally, three species dominate the game, Zerg (an advanced species of absorbed living forms), Protoss (a highly developed species with powerful telepathic abilities), and the Terrans.
WHAT IS DPI? 
DPI means "dots per inch," and is used to measure accuracy and screen resolution. It gauges how quickly your computer can handle data. How responsive your mouse is to motions onscreen depends on its DPI. The higher the DPI, the easier it will be for you to move around onscreen.
If your monitor is set to 1920×1080 and your dpi is set to 1,000, moving your mouse from left to right will cover just about half of the screen. However, if you lower your resolution to 1280×720, moving your mouse from left to right will almost fill the entire screen.
If you're using a low-DPI mouse, you'll see a lot of jagged edges on your screen and it can be difficult to play at peak performance without a stylus or other tool that allows you to use the trackpad without moving your hand.
WHAT IS SENSITIVITY? 
Sensitivity is the rate of movement of your cursor relative to the distance you move your mouse. To prevent issues while playing the game, it must be changed. It measures how responsive a game is to input changes. A game with high sensitivity can be easily modified, but a game with low sensitivity might be difficult to adapt. Mouse sensitivity is measured by the number of pixels the mouse can move in one second.
HOW TO CHANGE DPI AND SENSITIVITY FOR STARCRAFT  II IN SETTINGS? 
While sensitivity can be altered via StarCraft and then applied to your DPI, DPI is controlled by your mouse. You can change them by going to the Windows Control Panel > Mouse properties and selecting the Pointer Options tab. Make sure to uncheck 'enhance pointer options' and keep it around 6-8 on the scroll.
To change sensitivity in the game, open up StarCraft II and click on Options > Mouse and keyboard> Mouse>Enable Mouse sensitivity > Sensitivity slider. Keep testing until you find what works best for you. You can also refer to what we suggest or your favorite pro player.
Also Read:
BEST MOUSE SETTINGS FOR STARCRAFT II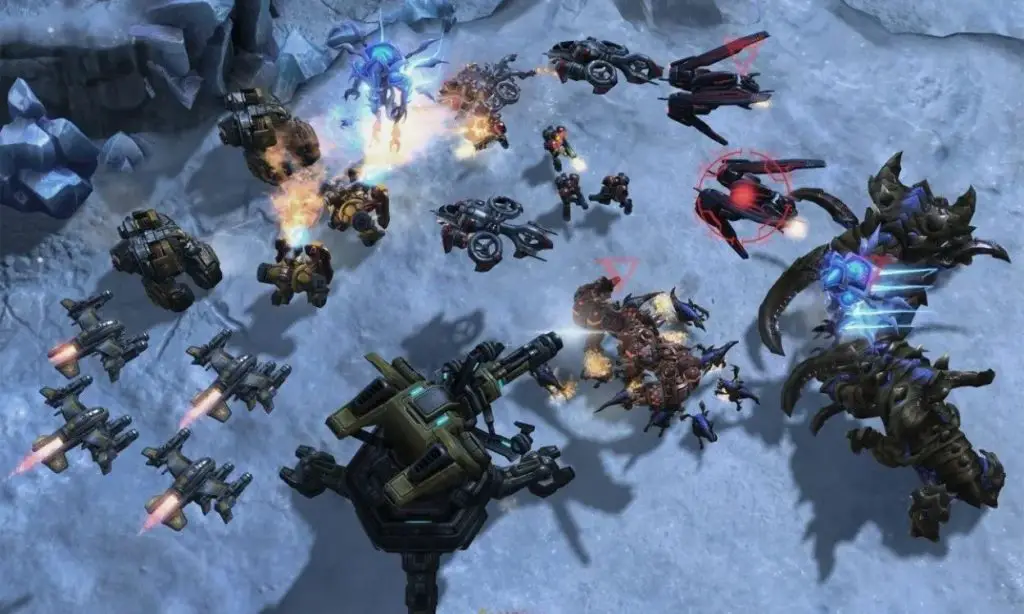 BEST MOUSE DPI FOR STARCRAFT II
Try out your play between 400-800 DPI. This range is widely used and works the best for most players around the world. Some players use a higher DPI e.g., 1600, according to personal preference, but a lower DPI is not advised. You will have trouble aiming accurately if you have a low DPI setting. Mouse scroll speed is advised to be kept around 65-70.
BEST MOUSE SENSITIVITY FOR STARCRAFT II
If you want to make quick, accurate movements, you'll need less sensitivity. You'll require more sensitivity if you want to be able to move slowly and fluidly. Try experimenting with different sensitivities. There have been debates about mouse sensitivity not being a multiple of 5. For example, 51%-54% have the same "sensitivity" and is best advised. In the end, it depends on your equipment and the style with which you play. It is always advised to play around with the sensitivity that best suits your DPI.
One mouse click would correspond to one screen movement at the lowest sensitivity level. But adding a bit more is advised. Each person must strike a balance between speed and accuracy.
WHAT DPI DO STARCRAFT II PRO PLAYERS USE?
StarCraft II pro players have numerous pro leagues. 800 is regarded as a "standard" or average for most pro players. Some people utilize larger values, like 1100 or 1600, but have significantly lower game sensitivities (like 20% or 30%), which effectively places it at or below 800. Rogue, Renor, NesTea, Life, etc are famous pro player names but data about their preferred DPI settings are not available. Some of the pro players are stated below:
MKP uses 450 DPI
DRG uses 1600 DPI
Hero uses 450 DPI
Snute uses 600 DPI
Polt uses 800 DPI
Huk uses 1600 DPI
WHAT SENSITIVITY DO STARCRAFT II PRO PLAYERS USE?
Some people place a lot of importance on maintaining the default Windows settings, which would be a sensitivity of around 52–56%.
Pro players have to be able to react to any situation that may occur during a game, and their reaction time must be fast enough to prevent them from getting hit by their opponent. In addition, they also have to be able to react quickly enough when their teammate is under attack by an enemy player. So, finding the best sensitivity that works for you is key for StarCraft II.
Having the correct settings of your mouse directly affect how well your mouse controls movement, how fast your character moves, how smoothly it transitions between different speeds, and how responsive it is overall. I hope this article helped you in improving your StarCraft II experience.