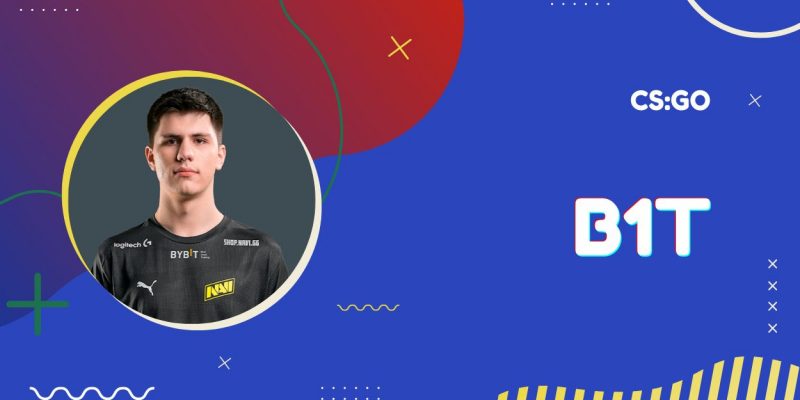 B1T is one of the most successful Counter-Strike: Global Offensive players in the world. His mouse, DPI, and sensitivity settings are often analyzed and discussed by pros and amateurs alike. In this blog post, we will take a close look at B1T's mouse, DPI, and sensitivity settings and examine how they affect his gameplay. So without further ado, let's get started!
Who is B1T?
Valerii "b1t" Vakhovskyi began his journey in cybersport in 2019. In September he was invited to Natus Vincere Junior, in 2020 together with the team he entered the top-3 of CMD368 Championship and made it to the final of SECTOR: MOSTBET Season 3. The guys also managed to place 3-4 at CTRL PLAY LEAGUE and take silver at Eden Arena: Malta Vibes – Week 5. 
In December, B1T was promoted to the main roster. In 2021, he helped the team win the BLAST Premier: Global Final 2020, PGL Major Stockholm 2021 and BLAST Premier: World Final 2021 titles and the Intel Grand Slam Season 3 ($1 million). 
In 2021 Valery was ranked 9th in the world by HLTV. The same year he won the Young Player of the Year award at the Esports Awards. 
What is CS: GO?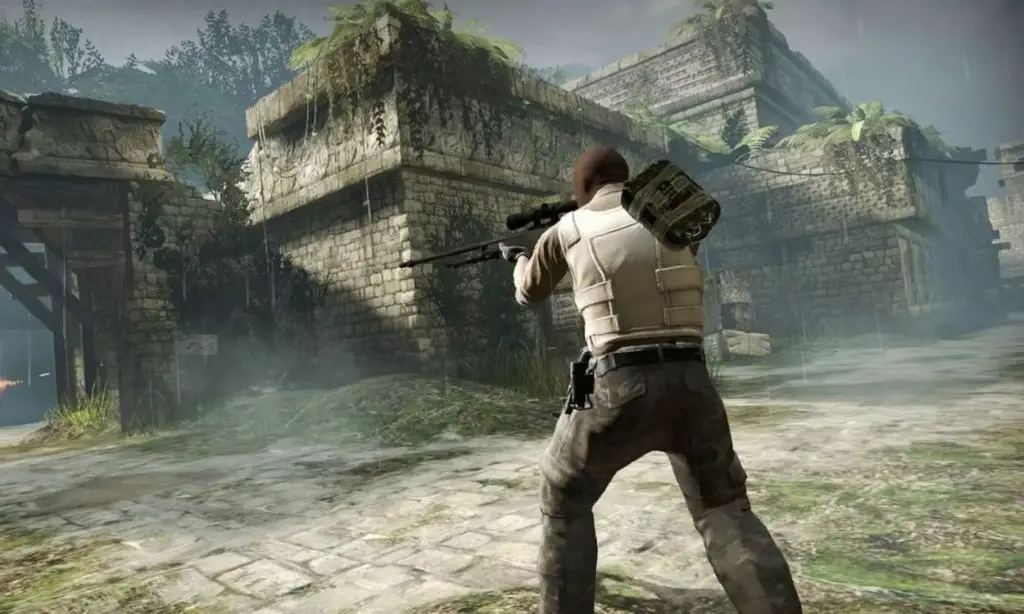 Counter-Strike: Global Offensive (CS:GO) is a multiplayer first-person shooter video game developed by Valve and Hidden Path Entertainment. It is the fourth game in the Counter-Strike series and was released for Microsoft Windows, OS X, Xbox 360, and PlayStation 3 in August 2012, while the Linux version was released in 2014. The game pits two teams against each other: the Terrorists and the Counter-Terrorists. Both sides are tasked with eliminating the other while completing separate objectives. The Terrorists, depending on the game mode, must either plant a bomb or hold hostages, while the Counter-Terrorists must either prevent the bomb from being planted, defuse the bomb, or rescue the hostages. There are nine game modes, all of which have distinct characteristics specific to that mode.
B1T mouse for CS: GO
B1T is considered by many to be the best Counter-Strike: Global Offensive (CS:GO) player in the world. He is known for his amazing aim, quick reflexes, and clever strategies. So it's no surprise that he uses a high-quality gaming mouse to give himself the edge over his opponents. The Logitech G PRO X SUPERLIGHT Wireless Gaming Mouse is B1T's weapon of choice.
Logitech G PRO X SUPERLIGHT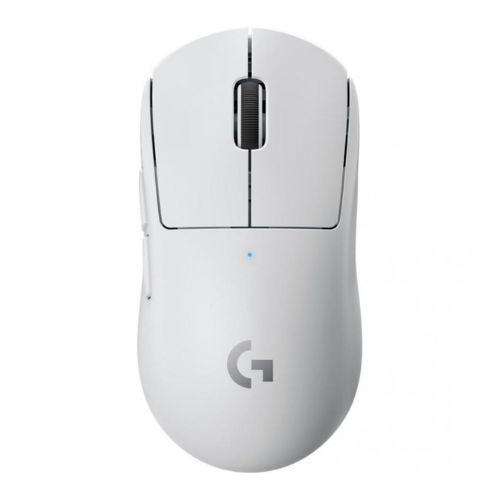 Features
Sensor: HERO™
Resolution: 100 – 25,600 dpi
Max. acceleration: >1.41 oz (40 g)
Max. speed: 400 IPS 
Constant motion: 70h
Logitech's latest gaming mouse, the G Pro X Superlight, is one of the lightest mice we've ever seen. Despite not having a honeycomb design, it's still incredibly lightweight, making it perfect for gamers who want a wireless mouse that doesn't sacrifice on performance. The mouse offers amazing performance whether used wired or wirelessly, with exceptionally low click latency and CPI that can be customized precisely by increments of 50. It's suitable for all hand sizes and grip types, although the side buttons may be hard to reach with a fingertip grip if you have small hands. You can reprogram all of its buttons, and you can set a G-Shift button to give you a second layer of controls, but this may not be enough buttons for some MMO gamers. Overall, the Logitech G Pro X Superlight is an excellent gaming mouse that should be at the top of your list if you're looking for a wireless mouse.
Also Read:
B1T DPI for CS: GO
DPI, or Dots Per Inch, is a measure of mouse sensitivity. The higher the DPI, the further the cursor will move on the screen in response to the movement of the mouse. For many games, such as first-person shooters, a high DPI is essential for accurate aiming. As a result, many professional gamers use mice with very high DPIs. B1T, a top Counter Strike: Global Offensive player, has a DPI of 400. This means that his cursor will move 400 pixels on the screen for every inch that he moves his mouse. While some gamers use even higher DPIs, 400 is generally considered to be the ideal setting for CS:GO. As a result, B1T's DPI is often used as a standard for other players to aspire to.
B1T sensitivity for CS: GO
For the uninitiated, Counterstrike is a first-person shooter game that has been around for over two decades. It's one of the most popular games in the world, and professional players can earn a decent living by playing it. B1T is a pro Counterstrike player from Ukraine who is currently considered one of the best in the world. Recently, a video of him playing the game surfaced, and people were surprised to see that his sensitivity setting was only 1.42. For comparison, most casual players have their sensitivity set at around 4 or 5. This means that B1T can make quick, small movements with his mouse and still be accurate. This allows him to take down opponents very quickly. While some people might think that this makes the game less challenging, it's clear that B1T has mastered the game and is able to dominate his opponents.
B1T CS: GO Mouse Settings
| | | | |
| --- | --- | --- | --- |
| DPI | Sensitivity | eDPI | Zoom Sensitivity |
| 400 | 1.42 | 568 | 1 |
| Hz | Windows Sensitivity | Raw Input | Mouse Acceleration |
| 1000 | 6 | 1 | 0 |