Game Settings
Best Mouse Dpi And Sensitivity Settings For Star Wars Jedi: Fallen Order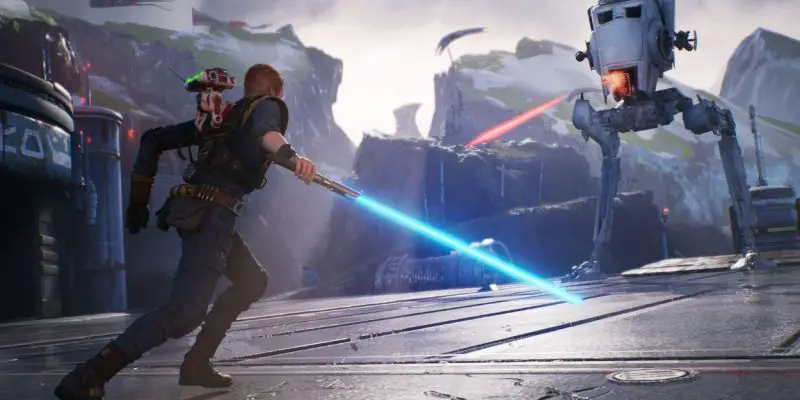 BEST MOUSE DPI AND SENSITIVITY FOR STAR WARS JEDI: FALLEN ORDER.
Based on preference, some gamers use mice for comfort, precision, and functional customization. Star Wars Jedi: Fallen Order involves a lot of exploration and combat. A player's DPI and sensitivity settings will affect the accuracy of movements and response to threats while gaming.
Adjusting or modifying these settings might seem complex to some players. This article provides you with the ideal DPI and sensitivity settings for this game and how to make these adjustments to ensure a seamless gaming experience.
WHAT IS STAR WARS JEDI: FALLEN ORDER?
Star Wars Jedi: Fallen Order is an action-adventure game with a third-person perspective of the character of former Jedi Padawan Cal Kestis, developed by Respawn Entertainment and published by Electronic Arts in 2019. The game has four difficulty levels: Story Mode, Jedi Knight, Jedi Master, and Jedi Grandmaster, each varying in incoming damage, parry timing ,and enemy aggression.
With an original single-player story timed five years after The Revenge of Sith, Cal Kestis, a young Jedi, is hunted by inquisitors trained by Darth Vader after footage of him using Force powers gets to the Galactic Empire. While on the run, Cal receives a mission to restore the Jedi Order and overthrow the Galactic Empire.
This discovery and adventure RPG allows players to gain skill points, unlock abilities, solve puzzles, and find maps that lead to loot and unique Force echoes. Go off with killer lightsaber action on enemies and game bosses like wild beasts, droids, stormtroopers, scout troopers and purge troopers, Zabrak warriors, inquisitors, and bounty hunters.
WHAT IS DPI?
DPI is an acronym for "Dots Per Inch," and each dot represents a single pixel on your screen. The number of pixels the mouse can register in one inch of physical space/movement.
So if you have a 1080p monitor and you test two mice with DPI settings of 500 and 1000 by moving both mice by one inch, the mouse with a higher DPI would move farther than the mouse with a lower DPI. On the mouse with 1000 DPI, the entire display can be covered by the cursor with one inch of movement, while on the 500 DPI mouse, it'll take slightly above two inches.
Higher DPI settings give mice higher sensitivity while gaming and offers swifter responses on-screen with fewer hand movements, but usually at the expense of gaming accuracy and control. Lower DPI settings offer more control but can lead to player fatigue.
WHAT IS SENSITIVITY?
Sensitivity is simply the ability of a mouse to detect and respond to movements. For this article, we will focus specifically on in-game sensitivity, which varies from game to game, so it's important to ensure your DPI and sensitivity work hand in hand and complement each other.
As humans, we are prone to make involuntary movements or micro twitches, and these movements can be registered as inputs by an overly sensitive mouse, thereby disrupting the gaming experience.
Players can adjust the mouse sensitivity via settings; the lower the sensitivity value, the less sensitive a mouse is. The higher the sensitivity value, the more sensitive it is.
HOW TO CHANGE DPI AND SENSITIVITY FOR STAR WARS JEDI: FALLEN ORDER IN SETTINGS
Most players have difficulty locating this setting, but it's hidden in plain sight. To modify the DPI or sensitivity while playing Star Wars Jedi: Fallen Order, visit the Settings > Control, scroll down and locate the Mouse Look Sensitivity.
From there, you can increase or reduce your mouse sensitivity which is set to a default of 5. The sensitivity starts with a minimum of 1 and goes to a maximum of 10. Tweak this to your preference, depending on your DPI, and try out your updated setting.
BEST MOUSE SETTINGS FOR STAR WARS JEDI: FALLEN ORDER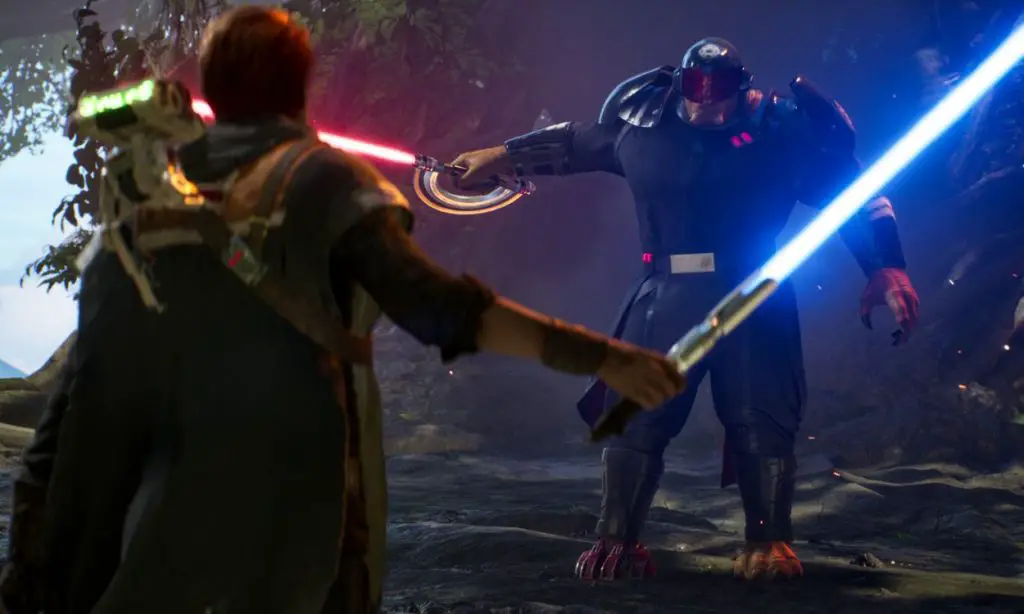 BEST MOUSE DPI FOR STAR WARS JEDI: FALLEN ORDER
Adventure games like Star Wars Jedi: Fallen Order, with a wide range of movements aside from precision, require slightly higher dpi settings would be better. Nothing extraordinary like 7000, but a DPI within the range of 800 -1600 is preferred by its players.
BEST MOUSE SENSITIVITY FOR STAR WARS JEDI: FALLEN ORDER
Due to multiple vertical and horizontal movements during gameplay, medium to low sensitivity is advisable. However, players should consider their playstyle, muscle memory, and DPI when selecting their mouse sensitivity. Some players prefer minimal hand movements when gaming, requiring higher sensitivity.
Also, if your DPI is set in the lower range, you should consider increasing your in-game sensitivity to make up for it, and if your DPI is on the higher side, consider decreasing your in-game sensitivity. Some players with DPI settings of 800 found the in-game default sensitivity of 5 a little too sensitive so take note of this when making adjustments.
Also Read:
WHAT DPI DO STAR WARS JEDI: FALLEN ORDER PRO PLAYERS USE?
With varying preferences and gaming styles considered, there's no set figure for the DPI settings Star Wars Jedi: Fallen Order pro players utilize. Since Star Wars Jedi: Fallen Order is a role-playing game with a wide range of movements, users prefer higher DPI settings ranging from 800 – 1600.
Because DPI settings don't automatically make one a great player, users should explore and test various DPI settings to find one that provides a seamless and comfortable gaming experience. When DPI settings are adjusted, it takes some time for the normal feel to kick in due to muscle memory.
WHAT SENSITIVITY DO STAR WARS JEDI: FALLEN ORDER PRO PLAYERS USE?
The larger percentage of players use a sensitivity setting between 1 and 5. This is because Star Wars Jedi: Fallen Order involves exploration, unlike most games involving shooting. In combat, the weapon available is a lightsaber that needs more control than speed.
CONCLUSION
This article only provides a guide based on other players' experiences and to select the most suitable DPI setting and sensitivity players must explore. Streamlining your preferences on your way to becoming a pro player takes a lot of practice and testing to see what settings provide the best execution of in-app movements. Thank you so much for reading!