Game Settings
Best Mouse Dpi And Sensitivity Settings For Counter-Strike: Global Offensive (CS:GO)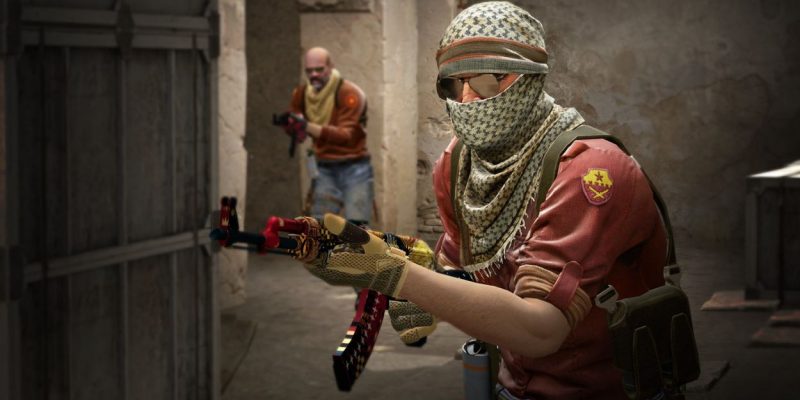 Are you the type of Counter-Strike: Global Offensive gamer that is struggling hard to match other players in terms of ability and game controls? Or you've tried tweaking your Dpi and Sensitivity settings, but all to no avail? Worry no further!!! You have come to the right place. All you have to do is read this article to the end.
What Is Counter-Strike: Global Offensive(CS: GO)?
CS: GO is an online first-person shooter game of the Counter-strike series. It has been touted as one of the most accessible games in the eSports industry. With this, and other CS: GO mind-blowing features, it was awarded the best eSports game in The Game Awards(2017, 2019, and 2020).
This multiplayer game features a series of thrilling and intense-violence game modes with top guns, characters, and custom maps. The game became free-to-play when the ever-demanding battle royale was incorporated into the game. Other gameplay like Bomb Defusal mode provides a sense of verity, as teams are paired on different objectives; the terrorist who plants the bomb and the counter-terrorist who is charged to prevent its detonation after a specific timeframe.
What Is Dpi?
Dpi(Dots Per Linear Inch) is the measurement of the latency at which a mouse cursor moves on-screen. It is not a factor used to determine the accuracy of a mouse but rather deals with the rate of response of the monitor cursor to the physical mouse pad moved per inch.
Although there isn't an ideal Dpi for CS: GO gamers, the range of Dpi mostly used by players falls between 400 Dpi to 1600Dpi. The choice of Dpi is based mainly on your personal preference. To avoid click delay when attacked, it is advisable to tweak your Dpi settings to an accustomed one. The smaller the Dpi value of your mouse the slower and more accurate your on-screen cursor. The higher the dpi value the quicker and less precise your monitor cursor.
What Is Sensitivity?
Sensitivity is the degree of responsiveness of an on-screen cursor to the physical movement of a mouse/touchpad. It is a crucial mouse feature that influences the style of aiming and shooting among CS: GO players. The choice of sensitivity varies among the majority of pro and high- ranked streamers of Counter-Strike: Global Offensive shooter game as different players approach their game differently. The more sensitive your mouse the faster and more elastic your on-screen click. The lower the sensitivity of your mouse the slower the monitor screen cursor.
How to change Dpi and Sensitivity for CS: GO in Settings?
Your mouse is an essential weapon in Counter-strike: Global offensive game, the more you get familiarized with its use, the better and deadlier you will be. The advantages of fine-tuning your mouse sensitivity and dpi settings aren't far-fetched. It helps improve your gaming experience and makes you build your muscle memory. To change your game settings with ease, follow this process
Open the game settings section
Look for keyboard/mouse settings
The next page will be a list of various mouse settings.
Tweak the settings till you find your perfect fit.
Best Mouse Settings For CS: GO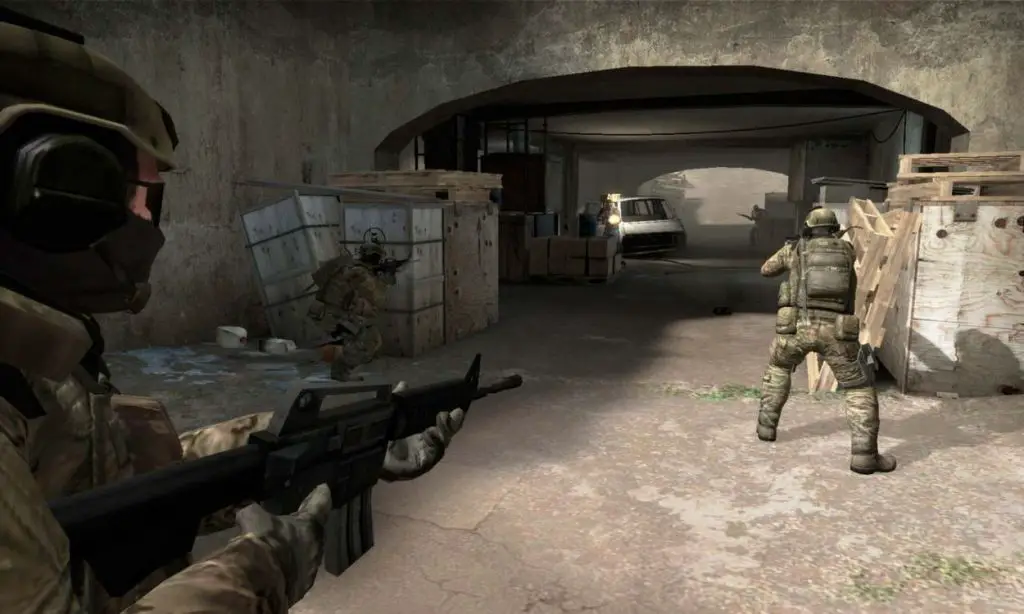 Best Mouse Dpi For CS: GO
The choice of Dpi varies among legendary gamers of CS: GO because no distinctive Dpi fits all gamer's settings. The more you train with different Dpi, the well-exposed you are to various ranges of Dpi. For the record, the value of Dpi vastly used by players among the years falls within 400 Dpi and 1600 Dpi.
By choosing a low Dpi, your on-screen cursor tends to move slowly, which makes your shooting more accurate. Well, the major down-turn of this is the inability to maneuver comfortably and faster when ambushed or attacked unnoticed. A high choice of Dpi makes your aiming more flexible and faster but less precise.
Also Read:
Best Mouse Sensitivity For CS: GO
Among the wide array of legendary CS: GO players, there isn't a rigid or an ideal sensitivity used in-game. Various players choose their sensitivity based on personal preference after training with a series of mouse sensitivity. Like the Dpi settings, mouse sensitivity settings determine the faster your in-game cursor is. An extremely low mouse sensitivity slows your in-game character making it vulnerable in times of unnoticed attacks, but the aiming accuracy is usually non-negotiable.  No aiming accuracy is one of the flaws of using a highly sensitive mouse, it leads to bullet wastage, and is not ideal for shooters who use a gun with less damage.
What Dpi do CS: GO Pro Players Use?
Choosing a Pro player game setting may not make you strong as the actual pro player– because the style of play of every individual usually differs. The intensity of training in conjunction with an accustomed setting is a major factor that makes you stand out in the fast-paced shooter game. To help reduce the stress of experimenting with various Dpi settings before getting the one that's best for you. Here are some Dpi settings used by top players of Counter-Strike: Global Offensive players.
S1mple: uses 400 Dpi
Niko: He uses 400 Dpi
dev1ce: plays with 400 Dpi
ZywOo: he plays with 400 Dpi
Shox: He uses 400 Dpi
Stewie2k: Uses 450 Dpi
kNg: He plays with 400 Dpi
advent: He plays with 1600 Dpi
Aleksib: He enjoys using 800 Dpi
AcilioN: plays mostly with 400 Dpi
What Sensitivity do CS: Go Pro Players Use?
There are various features used by CS: GO players to improve their gaming experience and make them stand out among other gamers. Mouse sensitivity is an important feature that determines the degree of responsiveness of a mouse click in-game. The higher the sensitivity of a mouse, the faster the monitor cursor and vice versa.
Here are the top best CS: GO pro players and their sensitivity
S1mple: uses 3.09 in-game sensitivity
Niko: He uses 1.4 sensitivity
dev1ce: plays with 1.0 in-game sensitivity
ZywOo: he plays with 2.0 sensitivity
Shox: He uses 3.0 in-game sensitivity
Stewie2k: Uses 1.85 in-game sensitivity
kNg: He plays with an in-game sensitivity of 2.5
advent: He plays with 0.625 sensitivity
Aleksib: He enjoys using 0.95 sensitivity
AcilioN: plays mostly with 2.2 sensitivity
CONCLUSION
The importance of mouse Dpi and sensitivity settings cannot be over-emphasized and this and other tips have been covered in this post. Hope you find our article useful? You can do well to let us know in the comment section. 
Happy Gaming!!!