Game Settings
Best Mouse Dpi And Sensitivity Settings For Apex Legends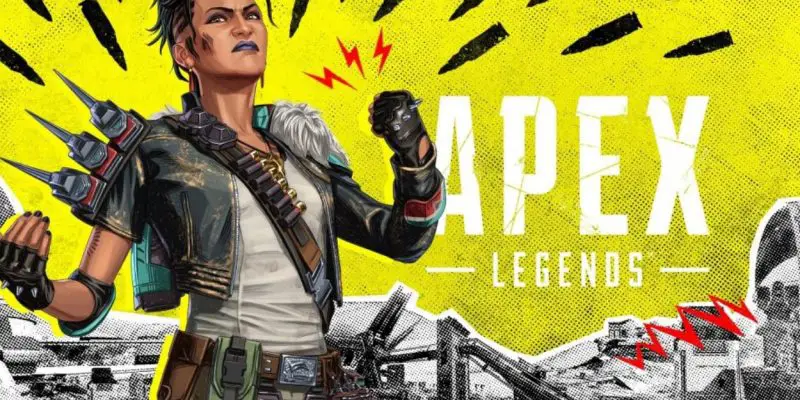 Have you been struggling with the sensitivity setting of your Apex legends game??? or do you need to know the type of mouse dpi suitable for your apex legends game???. You've come to the right place. Read this article to the end to understand the best gaming setup and specifications—to become the best among other gamers.
What Is The Apex Legends Game?
Apex Legends is a multiplayer free-to-play legendary hero shooter game created and released by Respawn Entertainment in 2019. The game's circulation in February 2019 caught most gamers in awe, as there wasn't an official indication of when its production began. It first debuted on PlayStation 4 and Xbox One consoles after its launch, before modifying it for other platforms like the Nintendo Switch, PlayStation 5, android, and iOS in subsequent years after its release. The game garnered mostly excellent reviews from its new users, who praised its form of gameplay, advancement systems, and integration of various ideas from numerous genres.
Apex legends feature many strong fictitious characters that fit various play styles with marked abilities, and who compete for prestige, glory, and redemption. The online multiplayer game features a series of eight legendary playable pioneer characters—Bloodhound, Bangalore, Wraith, Caustic, Pathfinder Lifeline, Gibraltar, and Mirage—when first launched. It features two gameplay modes with varying specifications:
Battle Royale: This game mode is the default mode for Apex Legends. can only give room for a total of 60players. They are partitioned into  20 three-team players or 30 two-players squads matched together or chosen at random. The participant competes until the last surviving team, this team wins the mode.
ARENA: In this game mode, teammates are paired in a 3v3 tensed combat fight. The squad battles on a small terrain in a round-based death match. The winner of the mode must have won at least three rounds and an open two points margin.
What Is Dpi?
Dpi or dots per linear inch is a measure of the distance covered by the cursor per inch movement of the mouse pad. It interprets the relationship between a physical mouse and an on-screen cursor with various ranges of specifications.
The higher the sensitivity of your mouse the quicker it moves on the monitor screen and vice versa. You can adjust your mouse cursor or pointer speed to familiarized settings to carry out precision tasks on your monitor.
What Is Sensitivity?
Sensitivity is an important feature that works in standardized relation with Dpi in mice to ensure a soothing experience for the users. An ideal sensitivity doesn't exist, as the choice of people varies due to accustomed or personal preference. To ensure favorable cursor performance, it is advisable to set your Apex Legends sensitivity to a low value with a corresponding increase in Dpi.
How To Change Dpi and Sensitivity For Apex Legends In Settings?
It is necessary to change your mouse Dpi and sensitivity settings to your personal choice—this helps your aim and improves your chance of success in Apex Legends. Here is how to go about it:-
Go into the firing range
Toss your reticle between the dummies
Go back to the main menu
Locate the gear option in the corner of the screen, by the right-hand flank.
This will open the settings menu, and click on mouse/ keyboard.
The next tab shown will be the sensitivity settings, tweak the setting to a preferred or accustomed one.
Best Mouse Settings For Apex Legends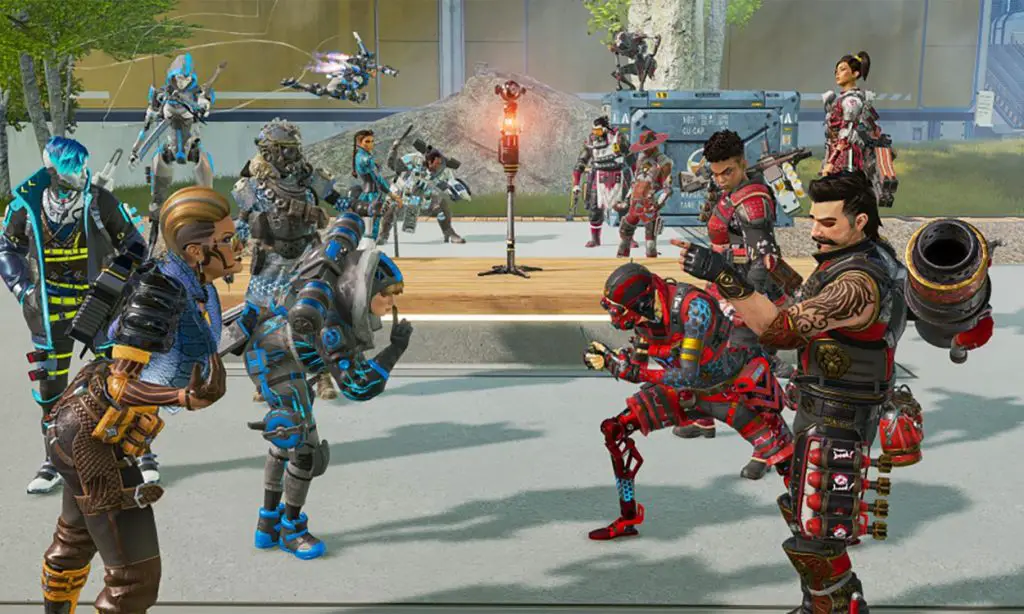 Best Mouse Dpi For Apex Legends
There isn't an ideal Dpi for gamers on Apex Legends. Different people with numerous forms of play as most settings are not sized to fit all. However, the range of Dpi settings used over the years by Apex Legends gamers falls around 400 Dpi to 1000 Dpi. It is worthy of note that mouse sensors and wrist flicks are important factors to consider when choosing suitable Dpi.
If you set a low Dpi, your targets are always harder to miss and make your movement more accurate. A high Dpi setting doesn't give room for a precise aim at targets but makes tracking more flexible and makes reaction faster. It is advisable to choose a specific Dpi, and get accustomed to it through a series of training to build your muscle memory.
Also Read:
Best Mouse Sensitivity For Apex Legends
The same impression for Dpi also goes for sensitivity in the Apex Legends game. It is quite enthralling to understand that sensitivity settings are also highly subjective due to favoritism by individuals. However, it is advisable to choose a lower mouse sensitivity like 1.2, if you are the type that has a bad aim at targets, but you need to be ready for a wide arm movement. For a higher mouse sensitivity player, it is recommended to set your sensitivity to around 1.8 because it reduces arm movement and gives room for a quick response if attacked unnoticed.
What Dpi do Apex Legends PRO Players Use?
The pros in Apex Legends game have a series of Dpi they employ while playing–majorly based on mood and personal inclination. However, for new players trying to choose from the pro players' Dpi settings or old users who want to be money-making gamers like them. Here is the list of top Apex Legends players and their Dpi
HusKers– He operates with 400 Dpi
dizzy– He plays using 800 Dpi
Shroud– He makes use of 400 Dpi
Atlantis machine– He utilizes 400 Dpi
Skadoodle– He enjoys using 400 Dpi
Mendokusaii– Use 450 Dpi
KingRichard– Enjoy using 400 Dpi
CouRage– He plays using 800 Dpi
Seagull– He uses 1600 Dpi
xQc– He enjoys using 1400 Dpi
What Sensitivity do Apex Legends PRO Players Use?
The well-known broadly grounded Apex legends players enjoy using a sensitivity that suits their style of play. Some believe a low sensitivity is the best, while others think that high sensitivity is the best to remain ever-dominant in the game. Any grade of sensitivity chosen, it always requires regular training. Well, it might be intimidating at first, but it's always worth the energy after being mastered.
Here are the top Apex Legends players and the sensitivity employed.
HusKers– He operates with 1.5 sensitivity
dizzy– He exploits using 2.5 sensitivity
Shroud– He makes use of 3 sensitivity
Atlantis machine– He utilizes 3 sensitivity
Skadoodle– He enjoys using 2.5 sensitivity
Mendokusaii– Use 2.1 sensitivity
KingRichard– Enjoy using the sensitivity of 3
CouRage– He plays using 3.2 sensitivity
Seagull– He uses 0.7 sensitivity
xQc– He enjoys using 2.1 sensitivity
Final Thought
In this article, we have given you a guide on the best dpi and sensitivity settings. This helps improve your ability and compete among the best in the fast-paced Apex Legends game. We hope you find this article useful. Do well to enjoy your game!!!