Game Settings
Best Mouse Dpi And Sensitivity Settings For Fortnite Epic Games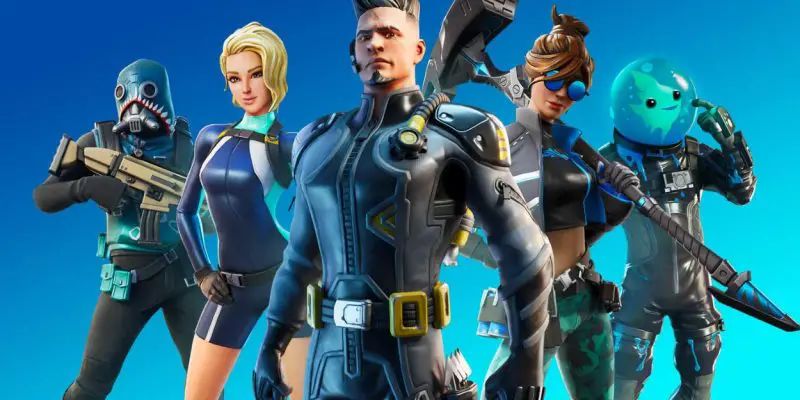 Are you looking for the best dpi and sensitivity settings that you can use to improve your game in Fortnite? Look no further. This article explains the best gaming configurations and compares the gaming settings of pros to give you a clear picture of the best dpi and sensitivity settings. 
What is Fortnite?
Fortnite is a popular online game where players work together to survive as they battle other video game characters. The online game was developed and released in 2017 by Epic Games. It has three distinct game modes:
Fortnite Battle Royale – Up to 100 players can join the game mode and fight to the last player standing. This game mode is free-to-play. 
Fortnite: Save The World – A survival game where players fight zombie creatures and defend other objects using fortifications and traps that they build. Up to four players play in the Save The World game mode. 
Fortnite Creative – players have the freedom to create their world or battle arena. 
To start experiencing this unique world of experiences, players simply need to create their accounts by providing email addresses, verifying these emails, and creating unique usernames. Fortnite does not have an age verification requirement. 
What is Dpi?
DPI (dots per inch) refers to how your computer mouse measures or interprets physical distance. It refers to how fast the mouse cursor will move on your screen relative to the distance you move the mouse. This means that computer mouses with a high DPI move the cursor a greater distance than those with a lower DPI for the same amount of physical movement.
Note that DPI is not a way to represent the precision of a mouse or the accuracy of its sensors; it is only a measure of the relationship between physical distance and cursor movement. However, mouses with a high DPI feel more sensitive. 
What is Sensitivity?
Sensitivity dictates how fast or slows your input device interprets motion. For PC users, sensitivity affects your mouse, and for console players, sensitivity affects your controller. Sensitivity is a very crucial aspect for Fortnite players to master. 
When you have a high sensitivity, your pointer or cursor moves faster and further for a small amount of physical movement. The pointer is slower and does not move a considerable distance when low sensitivity, but the mouse offers higher precision. If you are a Fortnite player, try for lower sensitivity as it steadies your aim. 
ADS sensitivity is another essential factor to consider when playing Fortnite. It refers to Aim Down Sight and affects the recoil and control you have after shooting. Changing ADS sensitivity affects the movement of your gun. 
How to change dpi and sensitivity for Fortnite in settings?
Some mouses have DPI buttons that you can press to change the DPI settings. Each button creates a new setting. Open your Microsoft Mouse and Keyboard Center for mice without DPI buttons, select your mouse, click on basic settings, find sensitivity, and set your new changes.  You can find more details in our guide –How To Change Mouse Dpi?
Best Mouse setting For Fortnite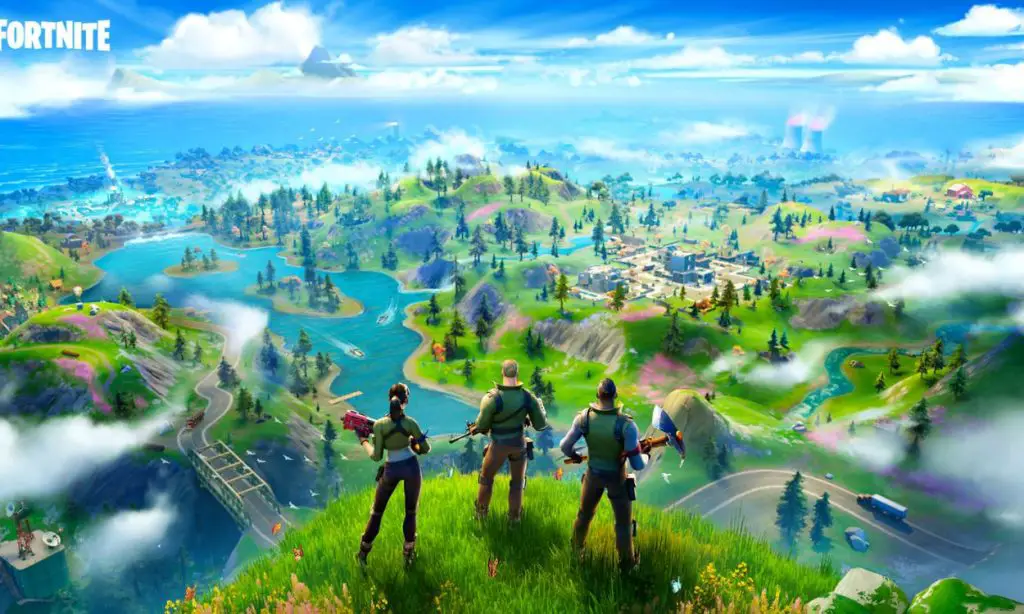 Best Mouse DPI for Fortnite
The best DPI for shooting games is a setting ranging between 400 DPI and 1000 DPI. Pick a DPI that suits you best based on your taste. A DPI higher than 1000 DPI is too sensitive to make accurate shots quickly, while a DPI below 400 DPI would be too slow for the game. 
Also Read:
Best Mouse sensitivity for Fortnite
For the best mouse sensitivity when playing Fortnite, set your DPI to 650, the X-axis sensitivity to 8.0%, the Y-axis sensitivity to 8.0%, the Y-axis sensitivity to 57.5%, and scoped sensitivity to 45.0%, and polling rate to 1000Hz. 
What DPI Do Fortnite pro players use?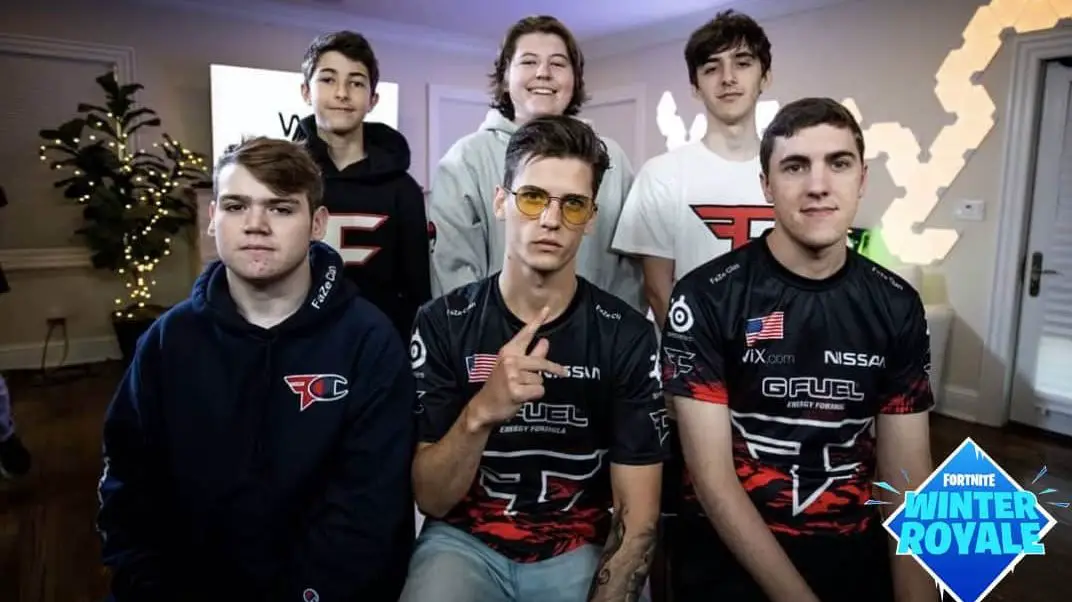 Pro Fortnite players use DPI settings within the 400 DPI to 1600 DPI range. No pro player has a DPI lower than 400 DPI, and less than 10% of the pro players have a DPI above 1600 DPI. 
The list below shows the top ten Fortnite pro players and their DPI.  
1. Arkhram – has a 400 DPI. 
2. Rehx– uses an 800 DPI. 
3. EpikWhale – A player with a 750 DPI. 
4. Mero – A player with a 400 DPI. 
5. Bugha – Bugha has a DPI of 400 DPI. 
6. Dukez – an 800 DPI. 
7. Hen – A player with an 800 DPI. 
8. TaySon – TaySon has a 1600 DPI.
9. Chapix – uses a 1600 DPI. 
10. VortexM – has an 800 DPI. 
8. What Sensitivity Do Fortnite Pro Players Use?
Fortnite pro players use a wide range of gear setups. They have different monitors, keyboards, headsets, PC, gaming chairs, mice, and microphone configurations. Their video settings vary in resolution, graphics, refresh rate, and aspect ratio, while their mice have different DPIs, polling rates, and sensitivity. 
Remember that copying the gaming settings of pro players will not make you a professional player. However, it will improve how you play as the settings allow better control. Understanding how the settings affect your game style in different game modes is essential if you master the game, so it is advised to explore your options and pick the settings that suit you best. 
The summary below shows Fortnite players and their sensitivity settings.
1. Arkhram – this player's sensitivity settings are:  
X sensitivity – 7.5%
Y sensitivity – 7.5%
Targeting sensitivity – 62.5%
Scoped sensitivity – 60.0%
Polling rate – 1000 Hz
2. Rehx – this player's sensitivity settings are:  
X sensitivity – 7.0%
Y sensitivity – 7.0%
Targeting sensitivity – 60%
Scoped sensitivity – 60%
Polling rate –  1000 Hz
3. EpikWhale – this player's sensitivity settings are:  
X sensitivity – 6.0%
Y sensitivity – 6.0%
Targeting sensitivity – 75%
Scoped sensitivity – 75%
Polling rate – 1000Hz
4. Mero – this player's sensitivity settings are:  
X sensitivity – 7.5%
Y sensitivity – 7.5%
Targeting sensitivity – 62.5%
Scoped sensitivity – 60.0%
Polling rate – 1000 Hz
5. Bugha – this player's sensitivity settings are:  
X sensitivity – 6.5%
Y sensitivity – 6.5%
Targeting sensitivity – 30.3%
Scoped sensitivity – 39.2%
Polling rate – 1000 Hz
6. Dukez – this player's sensitivity settings are:  
ram – this player's sensitivity settings are:  
X sensitivity – 7.5%
Y sensitivity – 7.5%
Targeting sensitivity – 62.5%
Scoped sensitivity – 60.0%
Polling rate – 1000 Hz
7. Hen – this player's sensitivity settings are:  
X sensitivity – 7.5%
Y sensitivity – 7.5%
Targeting sensitivity – 62.5%
Scoped sensitivity – 60.0%
Polling rate – 1000 Hz 
8. TaySon – this player's sensitivity settings are:  
X sensitivity – 3.5%
Y sensitivity – 3.5%
Targeting sensitivity – 29%
Scoped sensitivity – 55%
Polling rate – 1000 Hz
9. Chapix – this player's sensitivity settings are:  
X sensitivity – 3.7%
Y sensitivity – 3.2%
Targeting sensitivity – 80.0%
Scoped sensitivity – 100.0%
Polling rate – 1000 Hz
10. VortexM – this player's sensitivity settings are:  
X sensitivity – 7.5%
Y sensitivity – 7.5%
Targeting sensitivity – 62.5%
Scoped sensitivity – 60.0%
Polling rate – 1000 Hz