Game Settings
Best Mouse Dpi And Sensitivity Settings For Borderlands 3
In today's gaming market, an overwhelming selection of mice is available, each with its unique combination of sensitivity and DPI. However, not all mice provide the same performance.
There's a solid reason why Borderlands 3 is one of the most well-liked first-person shooters currently available. The game has exceptional gaming mechanics, a vivid environment to explore, and a vast selection of weapons, armor, and abilities.
However, selecting the proper mouse for this game might be challenging. This article will show how to maximize your mouse's functionality in Borderlands 3. We will also provide suggestions for enhancing your gaming experience. We've got you covered if you're searching for a guide to improving your Borderlands 3 experience; continue reading!
WHAT IS BORDERLANDS 3?
Borderlands 3 is a first-person shooter action role-playing video game created by Gearbox Software and published by 2K. It is a sequel to Borderlands 2 (2012) and the fourth major installment in the Borderlands series.
Borderlands 3 was published on Microsoft Windows, PlayStation 4, and Xbox One on September 13, 2019, and for Apple macOS on October 30, 2019.
In either single-player or multiplayer mode, players take on quests and other optional activities as one of the game's four classes.
When defeated, enemies may drop equipable weapons and equipment—unlocking new skills as the player accumulates experience.
The narrative revolves around four new Vault Hunters hired by the Crimson Raiders of Pandora to prevent Troy and Tyreen Calypso and their crazy cult followers from capturing the power of the alien Vaults scattered around the cosmos.
WHAT IS DPI?
DPI (dots per inch) is the number of dots that make up your screen's cursor. A greater DPI corresponds to a more significant number of dots, resulting in a more precise cursor. Some mice possess a high DPI, while others possess a low DPI.
Alternatively, DPI is a specific word for describing the resolution of a visual interface or device. Higher DPI settings allow for more visual and graphic detail, while lower DPI settings make text and icons more legible.
PRO TIP:If you're trying to improve as a pro gamer, it's a good idea to take small steps down in DPI. Lower sensitivities give you more fine-grained control over your mouse and let you fine-tune your aiming, as long as you have space on your desk to move your mouse around.
WHAT IS SENSITIVITY?
Sensitivity refers to how rapidly your cursor goes on the screen to how much you move your mouse, and it is something that should be modified based on the game you are playing.
However, for fast-paced games like Borderlands 3, you'll want to have your sensitivity cranked up high to move swiftly and correctly.
In addition, sensitivity affects the rate at which your character advances in all directions. Increased sensitivity enables your character to move faster, while reduced sensitivity results in slower movement.
For more control over their character's motions, many players choose to play with a lower sensitivity setting. Experiment with several settings until you discover the optimal one.
HOW TO CHANGE DPI AND SENSITIVITY FOR BORDERLANDS 3 IN SETTINGS?
Players of Borderlands 3 are given the opportunity to alter the sensitivity and dpi settings that are used inside the game itself.
wIn other words, when playing Borderlands 3, you can customize your experience by adjusting the dpi and sensitivity settings. You will learn how to do this task by reading this tutorial.
Open the "Borderlands 3" game menu
Choose "Options" from the menu then "Controls" and select "Mouse".
Customize the settings according to your preferences by selecting the DPI and Sensitivity choices.
To save your modifications and get back into the game, click the "OK" button.
BEST MOUSE SETTINGS FOR BORDERLANDS 3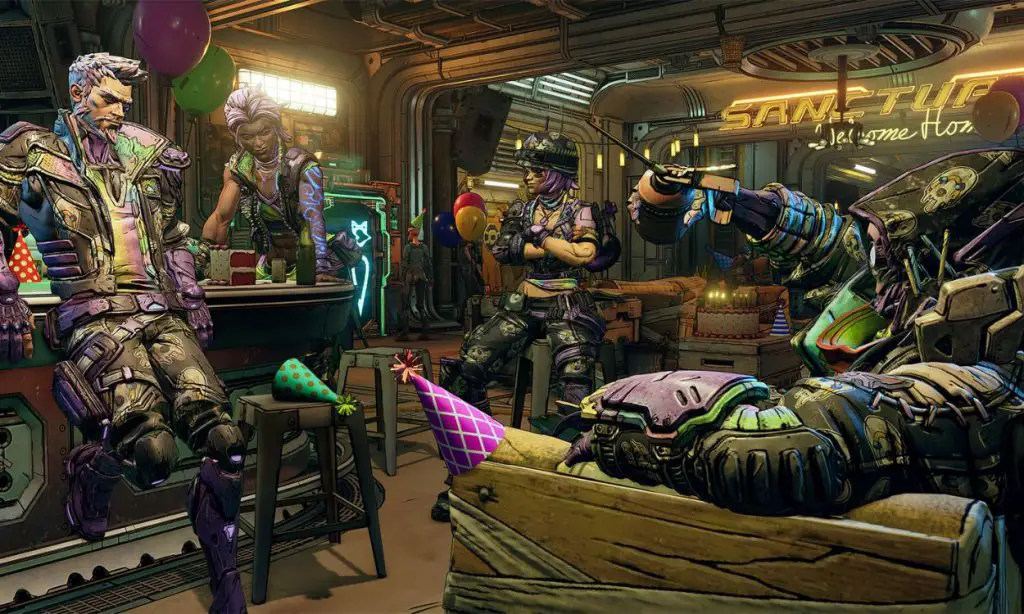 BEST MOUSE DPI FOR BORDERLANDS 3
When looking for a mouse to use in Borderlands, the DPI is one of the most critical specifications.
This relates to the speed at which the mouse pointer goes across the screen or, to put it another way, how rapidly it reacts to movement. The DPI setting determines how sensitive your mouse will be, and the higher it is, the better.
Some mice have lower DPI settings, while others have higher settings. A DPI level of between 600 and 1200 is what I would suggest using.
BEST MOUSE SENSITIVITY FOR BORDERLANDS 3
When it comes to selecting the best mouse sensitivity for Borderlands 3, there are a lot of different factors to take into mind.
It is vital to consider a range of features, particularly sensitivity while searching for a mouse suitable to a player's needs.
In Borderlands 3, the best setting for the sensitivity may be found anywhere in the range of 10 to 25. This is because it provides an acceptable degree of accuracy.
Also Read:
WHAT DPI DO BORDERLANDS 3 PRO PLAYERS OR POPULAR STREAMERS USE?
When playing games on their personal computers, a significant number of users make use of the DPI setting.
While some like to play at a lower dots per inch (DPI), certain others prefer to play at a higher DPI. There is no correct or incorrect response as long as the gamer is content with the environment in which they are playing.
DPI settings of 800 or above are often used by the vast majority of Borderlands 3 professional gamers.
The three professional Borderlands 3 players and their respective DPI settings are listed below for your perusal.
Zoey_Louis– He uses 400 DPI, 20 sensitivity
u/xXSketchGamerXx– He uses 1000 DPI, 10 sensitivity
Hardyyz– He uses 400 DPI, 20 sensitivity
WHAT SENSITIVITY DO BORDERLANDS 3 PRO PLAYERS OR POPULAR STREAMERS USE?
The Borderlands 3 game responds to mouse movements with greater sensitivity. A recent study showed that this is probably because of how Borderlands 3 is programmed.
There are a lot of intense, fast-paced set pieces in the game that can make mice move quickly around the map.
Most Borderlands 3 players set their sensitivity to somewhere between 10 and 35. This is because it gives a good amount of accuracy. Here are the top 3 pro Borderlands players and their sensitivity
Zoey_Louis– He uses 20 sensitivity
u/xXSketchGamerXx– He uses 10 sensitivity
Hardyyz– He uses 20 sensitivity
CONCLUSION
There are a few excellent mouse DPIs for Borderlands 3. This relies on the choices of the player.
It is evident that the sensitivity of a mouse and the Best Mouse DPI for Borderlands 3 are crucial elements when selecting the best mouse for a game.
It is ideal for experimenting with various mouse sensitivity and DPI to discover one that is comfortable for you. Thank you for reading, and we'll be back soon with more!