Game Settings
Best Mouse Dpi And Sensitivity Settings For Fallout: New Vegas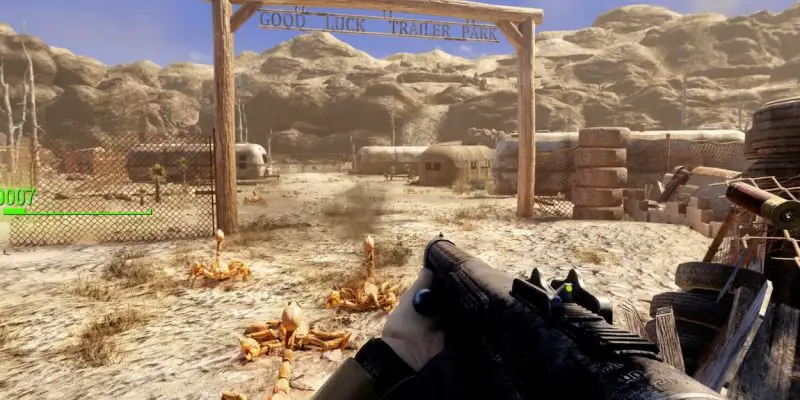 Have you ever been in the middle of a game, and it seemed like you had no control over your character; you couldn't turn, aim or shoot accurately? If you use a mouse, chances are one or both of its crucial settings are overboard.
The DPI and sensitivity settings of your mouse play a vital role in making your gaming experience more wholesome. This may sound foreign to some players, but in this article, we simplify these terms, providing guidance on ideal settings for Fallout: New Vegas.
WHAT IS FALLOUT: NEW VEGAS?
Fallout: New Vegas is a single-player action-role playing game developed by Obsidian Entertainment and published by Bethesda Softworks in 2010 after its announcement in 2009. This game is the third spin-off of the fallout series.
This post-apocalyptic game is set in the year 2281 in the wastelands of California, Arizona, and Nevada long after The Great War in 2077. With only four possible outcomes, this game is heavily influenced by the choices players make as the main character, The Courier embarks on a quest to find The Platinum Chip.
This game makes the end-of-the-world experience feel genuine and badass from a first-person perspective. Playing as a courier, you're hired to travel on foot for miles fighting bandits and mutated animals while escaping leftover radiation from the war. Complete quests with over 170 weapons at your disposal including grenade launchers, rifles, sky-calling laser pistols, snipers, shotguns, revolvers, plasma rifles, and shoulder-mounted machine guns.
WHAT IS DPI?
Whenever you move a mouse, the cursor moves on the display, and as random as that seems, the distance the cursor covers in a straight line on your display is determined by the mouse's DPI settings. Office mice usually have DPI settings within the range of 800 and 1200, while some gaming mice can go as high as 25000
DPI meaning "Dots Per Inch," is a popular abbreviation used when talking about mice. As each dot represents one pixel on your display DPI determines the number of pixels covered in a straight line as the distance in one inch of physical mouse movement. The maximum DPI value varies based on the type of mouse a gamer possesses.
High DPI settings mean faster cursor/crosshair movements and a higher number of pixels covered on your display, but for some games, this reduces the precision and accuracy of movements. With time some gamers increase their DPI settings to match increased gaming instincts and adaptations, especially with fast-paced action games like Fallout: New Vegas.
WHAT IS SENSITIVITY?
Sensitivity represents how quickly a mouse can detect, register, and respond to movements. This can also determine the type of movements your mouse responds to.
A mouse with a high sensitivity responds to the slightest movements, including movements due to human error or micro twitches from long gaming hours; on the other hand, a mouse with lower sensitivity finetunes movements and doesn't register some movements giving players better accuracy.
In role-playing games like Fallout: New Vegas with lots of vertical and horizontal movements players need to have control over the character and mouse over sensitivity could ruin the gaming experience.
HOW TO CHANGE DPI AND SENSITIVITY FOR FALLOUT: NEW VEGAS IN SETTINGS
The game's developers made adjusting the in-game mouse sensitivity a walk in the park. Go to Settings> Controls > Mouse Sensitivity. The default in-game mouse sensitivity is 0.002, the minimum in-game mouse sensitivity available is 0.0001 while the maximum sensitivity is 0.01.
For some players, the in-game mouse sensitivity has been amplified by in-game mouse acceleration, and because of this, they still experience mice over sensitivity even at 0.0001.
Like most pro gamers, you can fix this by turning off mouse acceleration which was added to assist games with lots of movements. To do this:
Start by locating the game's files. It usually is under "Documents\My Games\FalloutNv" or "Program Files(×86)\Steam\steamapps\common\fallout new vegas"
Launch the "fallout_default.ini" file/folder
Press Control+F and type controls to locate the control section.
Locate the line "Background Keyboard = 1", and add these lines under it.
fForegroundMouceAccelBase=0
fForegroundMouseAccelTop=0
fForegroundMouseBase=0
fForegroundMouseMult=0
Click on "File" and save. Close all files and restart the game.
Also Read:
BEST MOUSE SETTINGS FOR FALLOUT: NEW VEGAS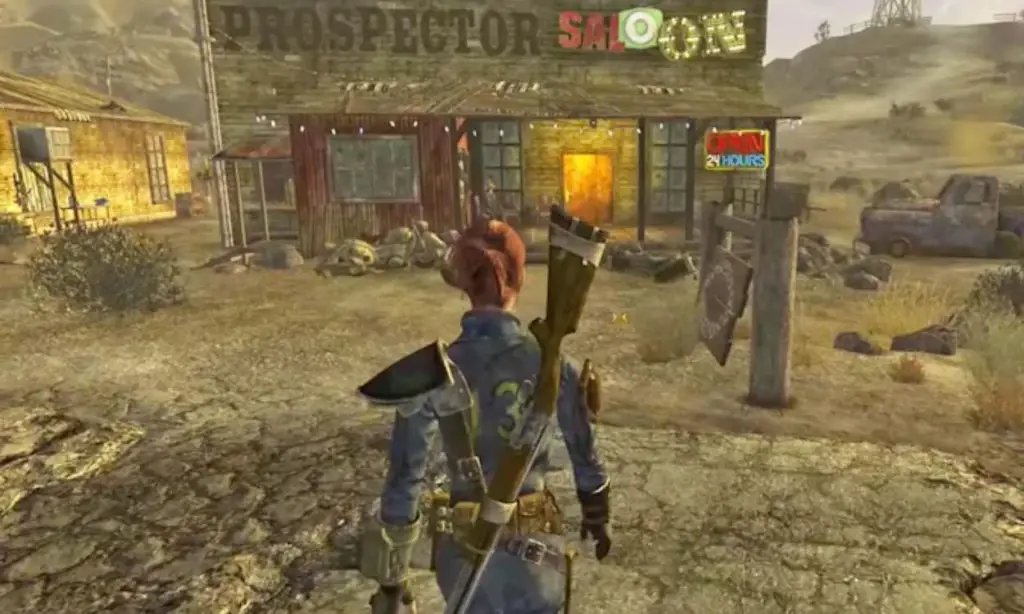 BEST MOUSE DPI FOR FALLOUT: NEW VEGAS
This is usually left to the player's preference; however, considering the wide range of movements and camera perspective most players opt for medium to low DPI settings to complement the in-game sensitivity.
The ideal DPI settings for Fallout: New Vegas should be within the range of 600-800. If you wish to go higher, ensure you adjust the mouse sensitivity to optimize performance.
BEST MOUSE SENSITIVITY FOR FALLOUT: NEW VEGAS
There isn't a "best" mouse sensitivity setting for Fallout: New Vegas. Although the game's default sensitivity is set to 0.002, a large percentage of its players use a sensitivity lower than that. When adjusting mouse sensitivity, gaming experience, gaming style, muscle memory, and DPI should be considered.
High mouse sensitivity can lead to missed targets in first-person shooter games like Fallout: New Vegas. With a lower sensitivity, you may move your mouse more, but your movements will be more precise.
WHAT DPI DO FALLOUT: NEW VEGAS PRO PLAYERS USE?
Owing to sharper reflexes, muscle memory, and preference for more aggressive play, most pro players set their DPI above our recommendation, with some players exceeding 1600.
WHAT SENSITIVITY DO FALLOUT: NEW VEGAS PRO PLAYERS USE?
Most pro players utilize higher DPI settings and use lower mouse sensitivity to strike a balance. Most pro players use a sensitivity lower than 0.001. Players are encouraged to test sensitivity levels on the higher and lower sides to measure the optimal range for their gaming.
When making adjustments, players should note that DPI settings and mouse sensitivity should have opposite relationships; when DPI is high, sensitivity should be decreased, and sensitivity should be increased when DPI is low.
CONCLUSION
We have provided you with guidelines for discovering the optimal setting for your gaming based on the experience of other users. Explore these settings, narrow your preferences and gain mastery of your gaming. Thank you for reading.